The auditorium is filling up with Randolph County citizens for the Live2Lead Similcast.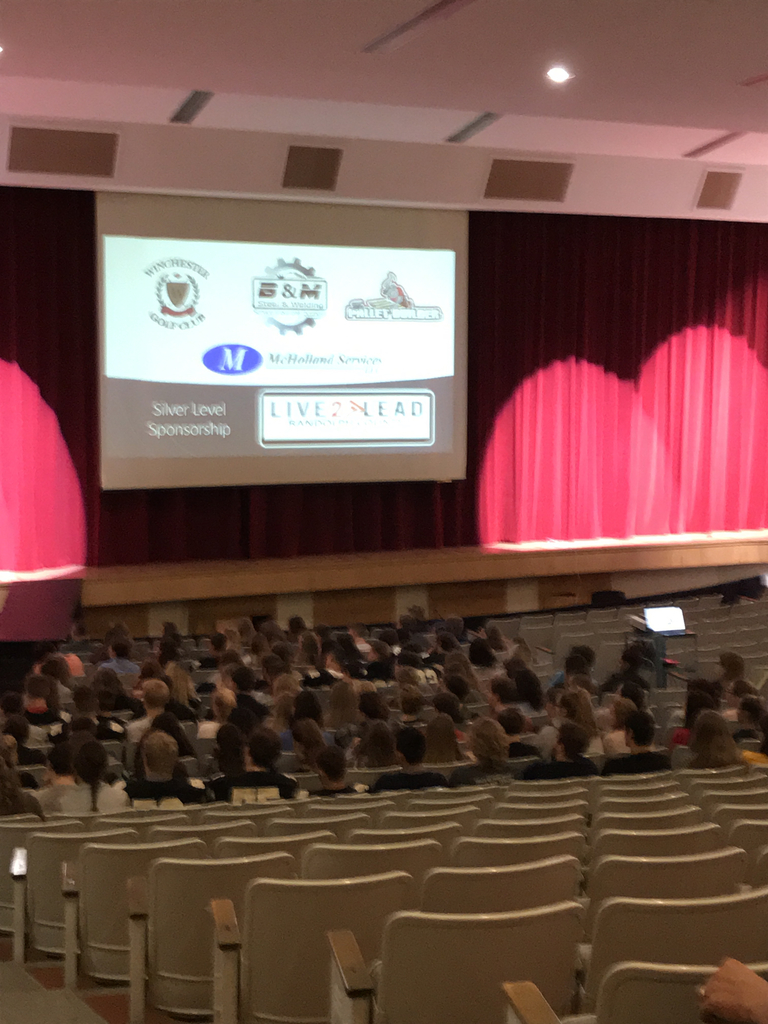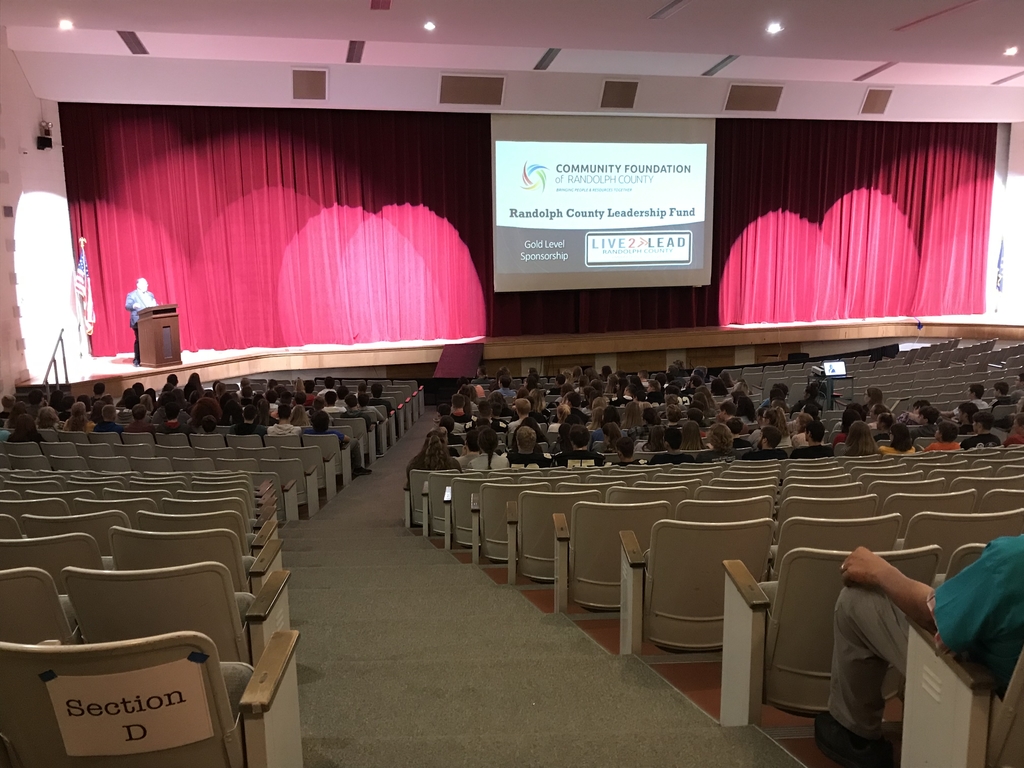 Great job at the FALL Band Concert tonight!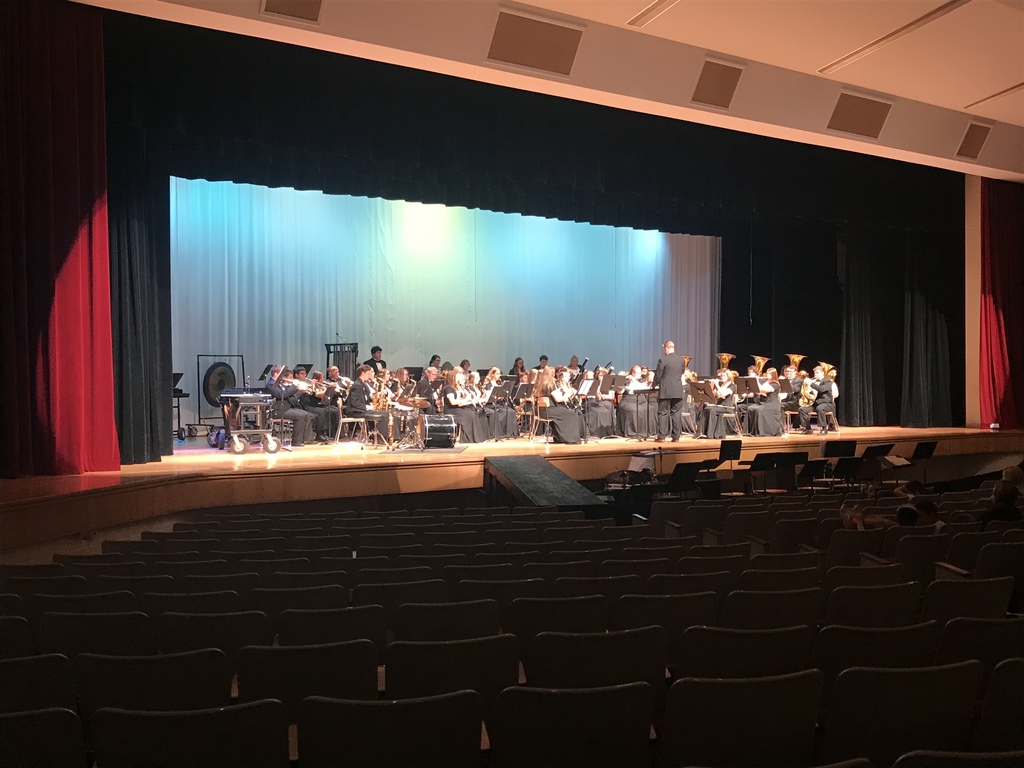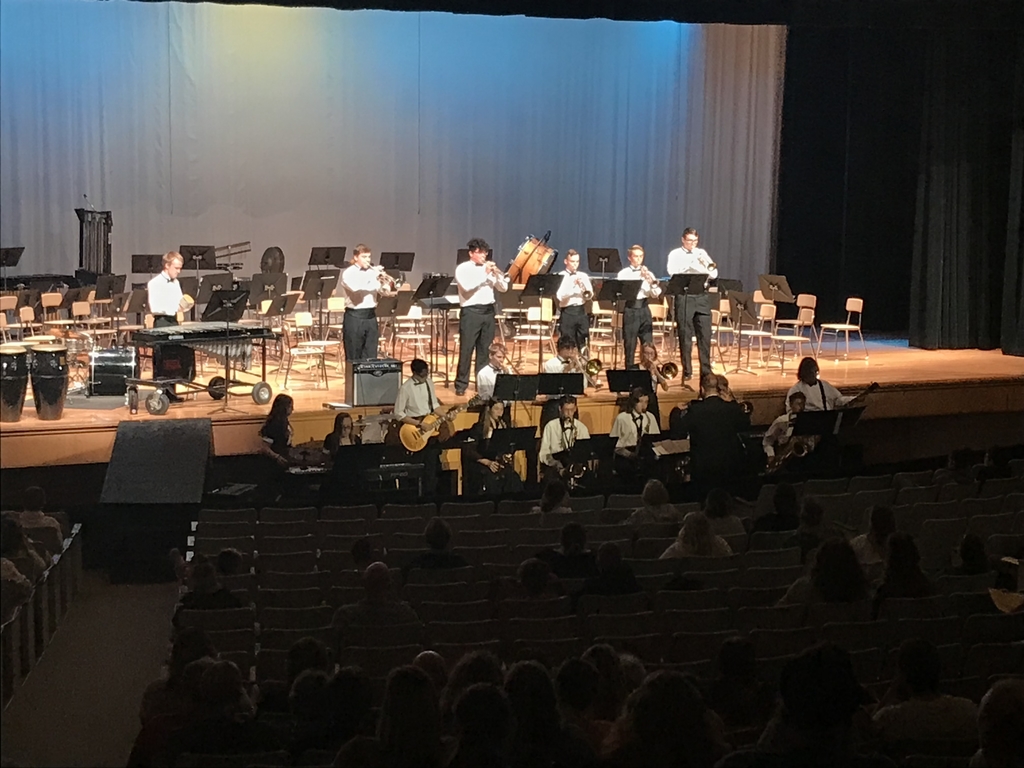 The Tennis Team played tonight at MARION High School in the Regionals.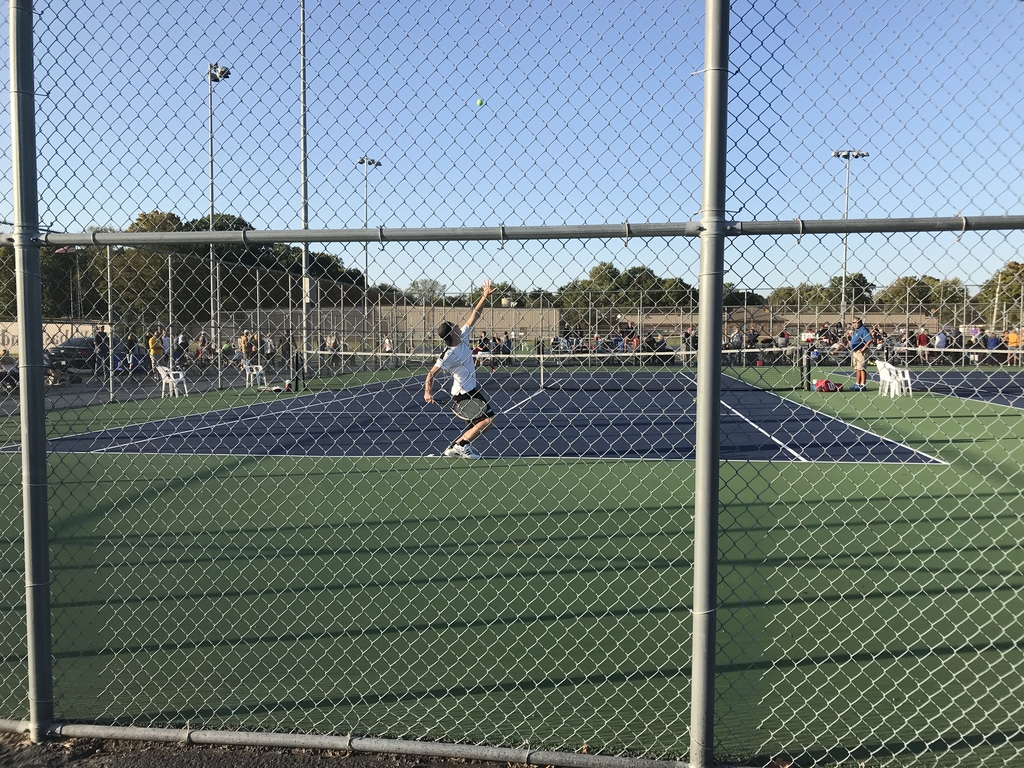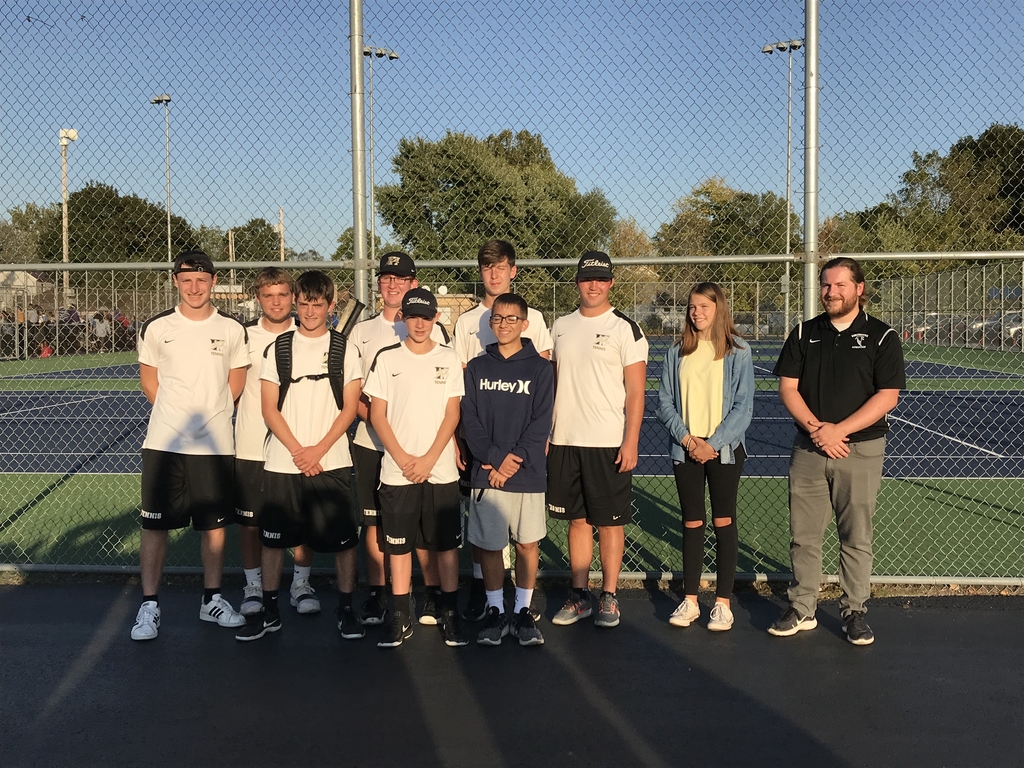 Congratulations to Lindsey Herrera and Grant Wagner for making the Lilly Scholarship Top 5! They will be interviewing soon for the county-wide award!

Congratulations to Coach Jones on his 50th win as head coach! 1st: Scott Hargrave (53) 2nd: Tom Osborn (52), 3rd: Mike Jones (50).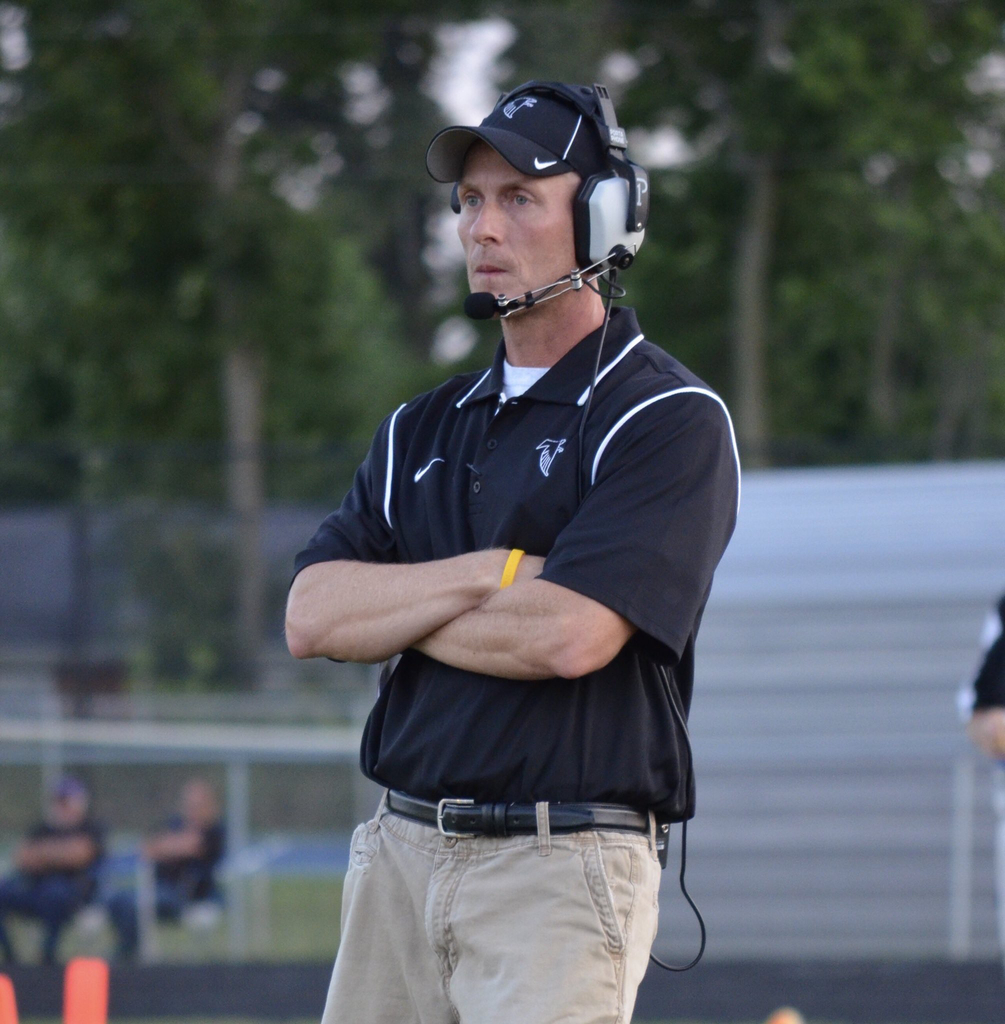 Another terrific TEC victory tonight! Falcons 24 and Hagerstown 0! Way to go Black Attack!

The Falcons score and are up 24-0 over Hagerstown!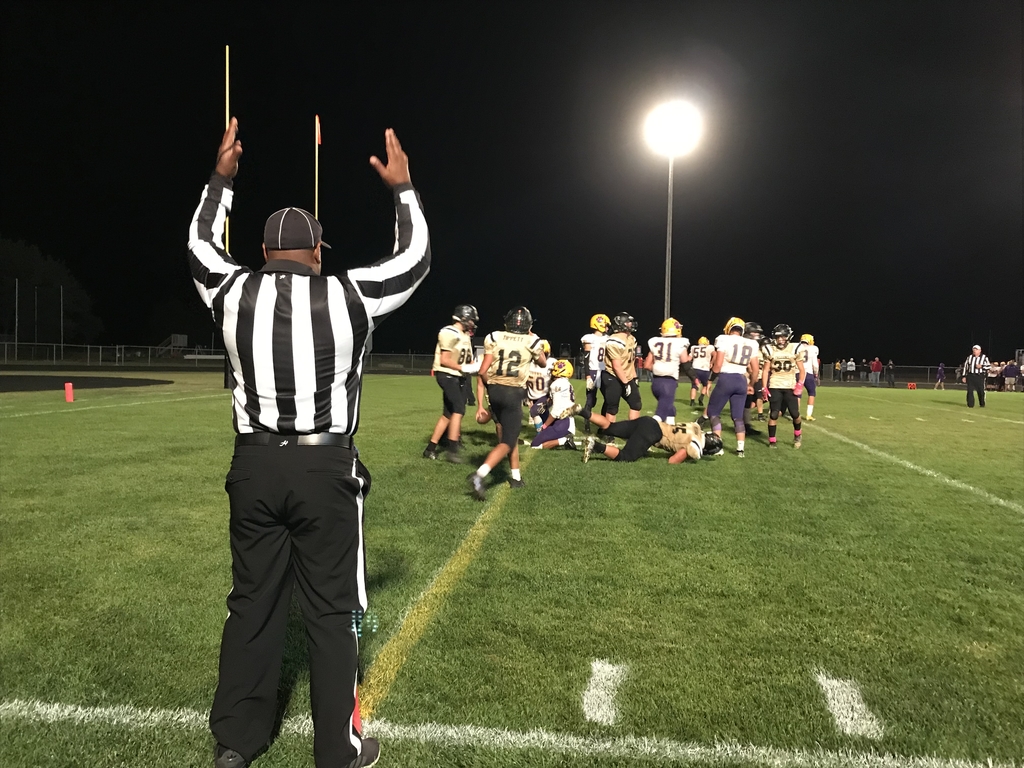 The FCCLA chapter attended the Fall Leadership Rally at Purdue University early this week. Thank you for representing WCHS so well!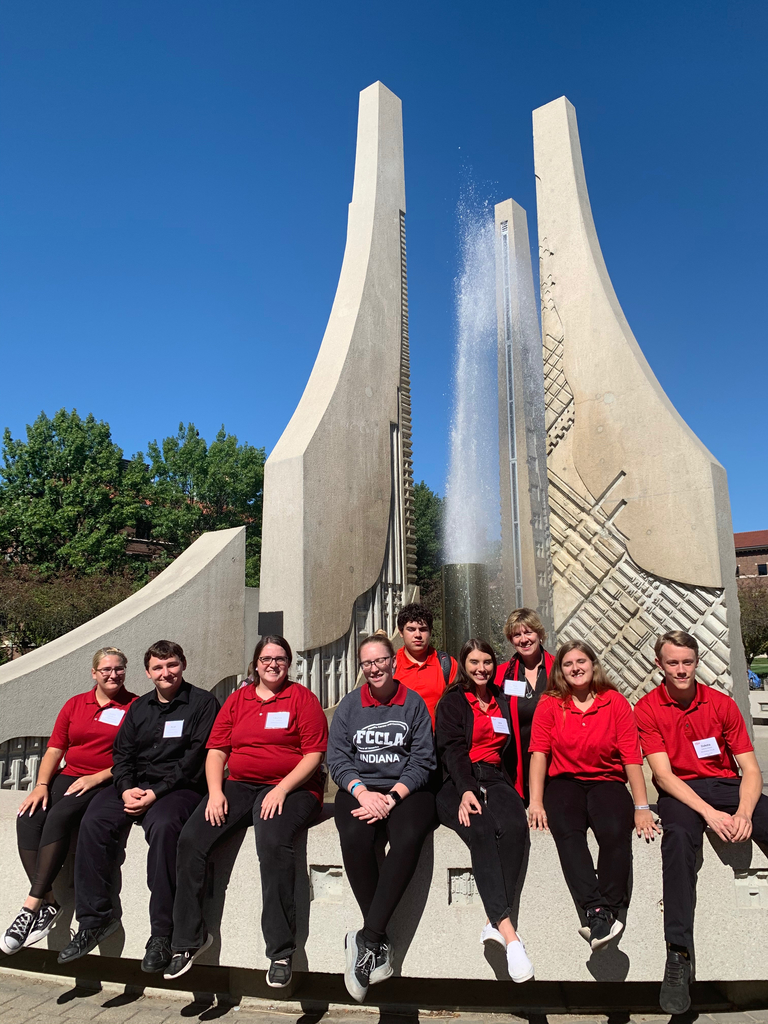 The Randolph Central FFA Soils Judging Team finished 9th at the area contest today. They were the highest scoring Randolph County team and Kim Dirksen was 10th overall individual! Congratulations!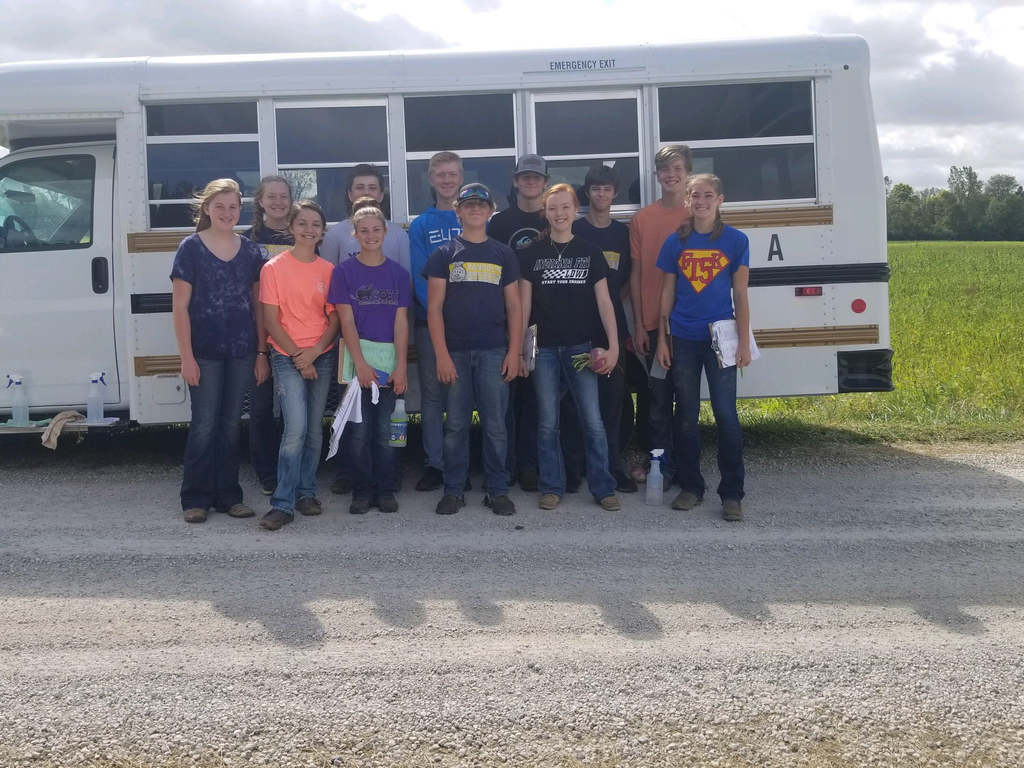 Tennis Sectional draw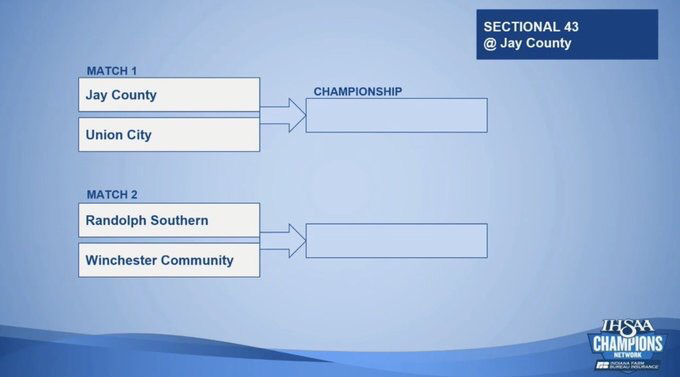 Congratulations to our Lilly Endowment Community Scholarship top 10 finalists! They were each able to bring their parents and an impactful teacher to the banquet. Grant Wagner chose Mr. Brian Wagner, Maddie Lawrence brought Mrs. Holly Gutierrez, Cole Campbell chose Mr. Dustin Shannon, Kate Hendrickson brought Mr. Brett Romine, and Lindsey Herrera chose Mr. Derek Baker. All 5 are terrific representatives of WCHS!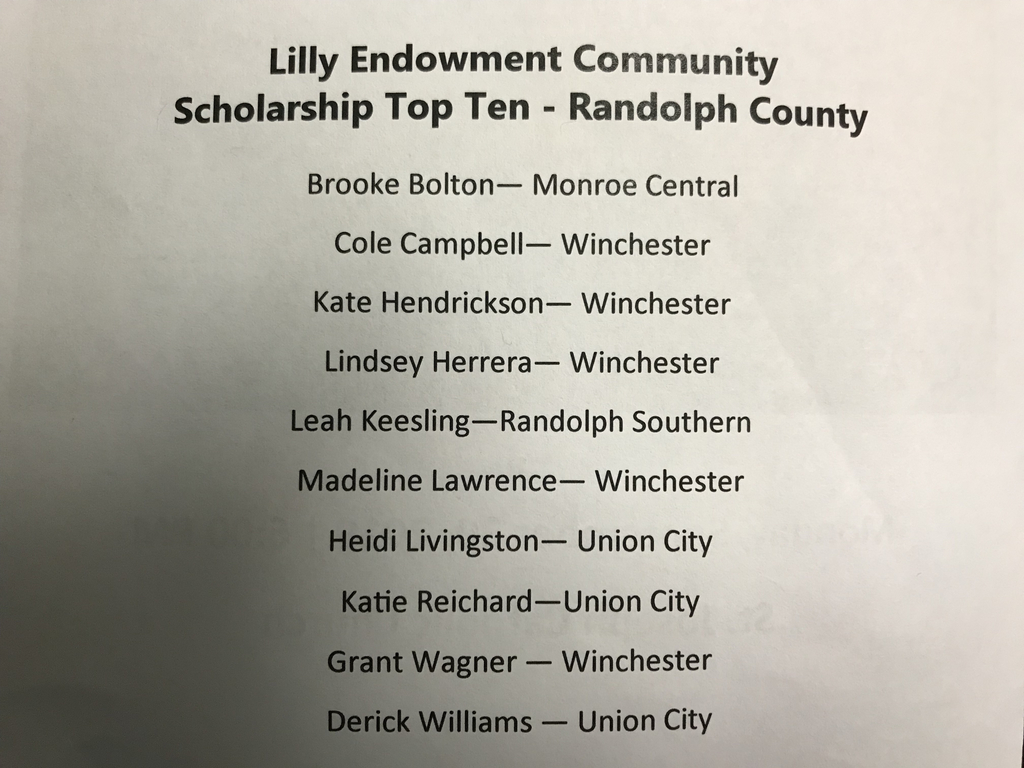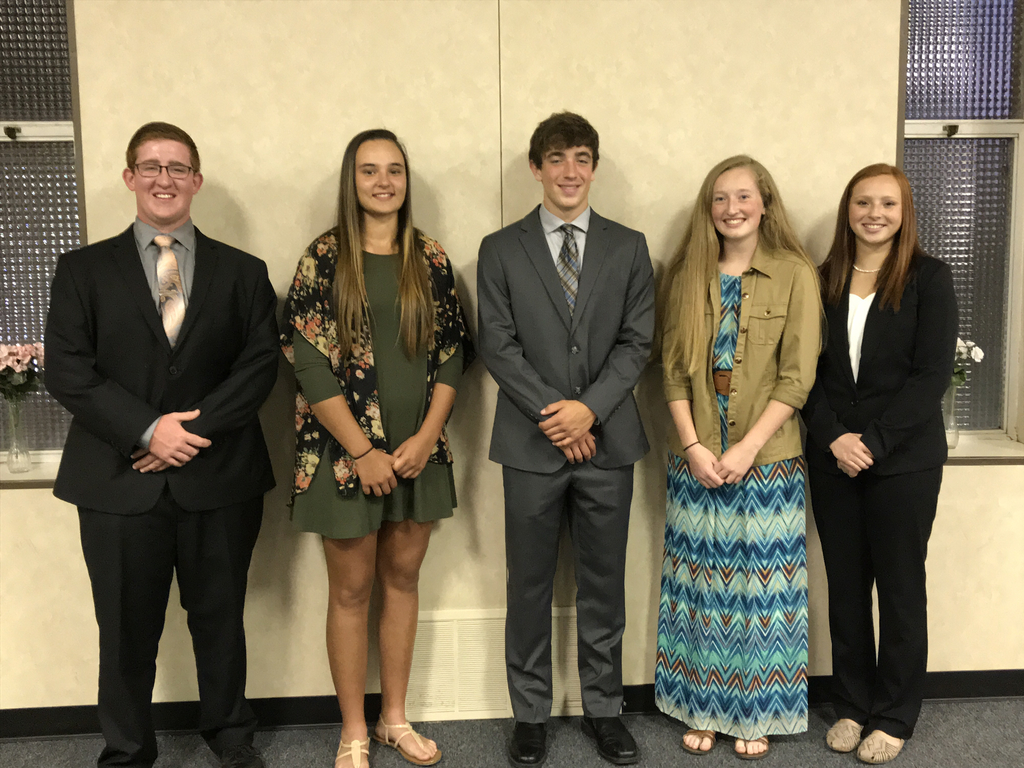 October Menu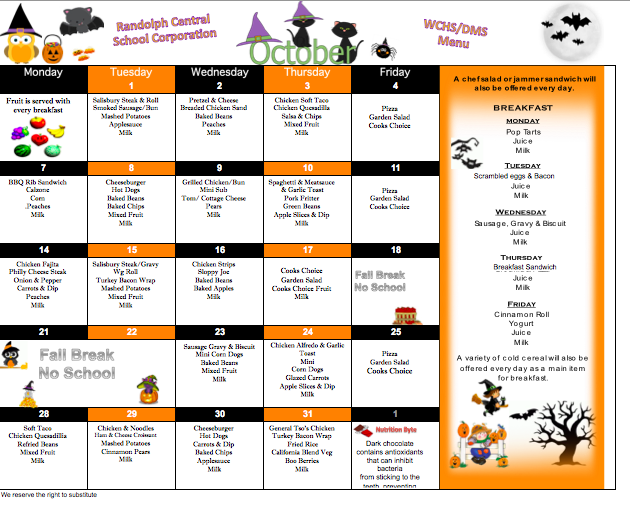 Congratulations to Ross Culy for making the TEC Tennis finals which will be played Monday night at Union City.

Volleyball first set score 25-20 Bears on top.

Getting ready for County Volleyball at Union City. 🏐🏐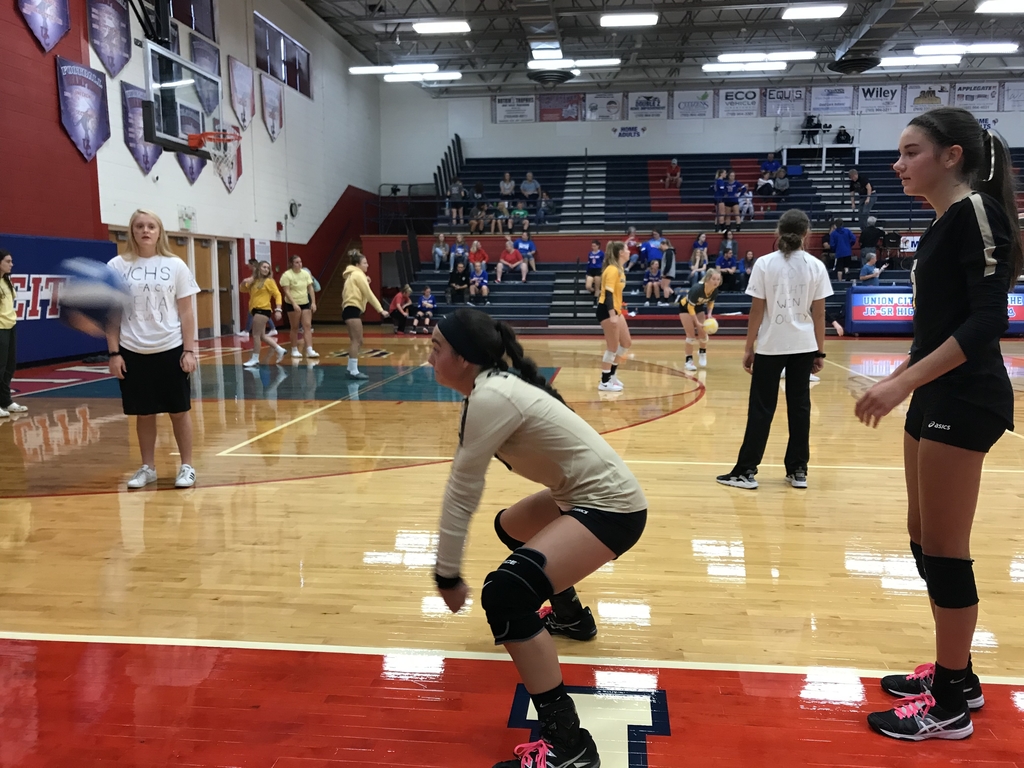 Tennis TEC action at Union City this morning. 🎾🎾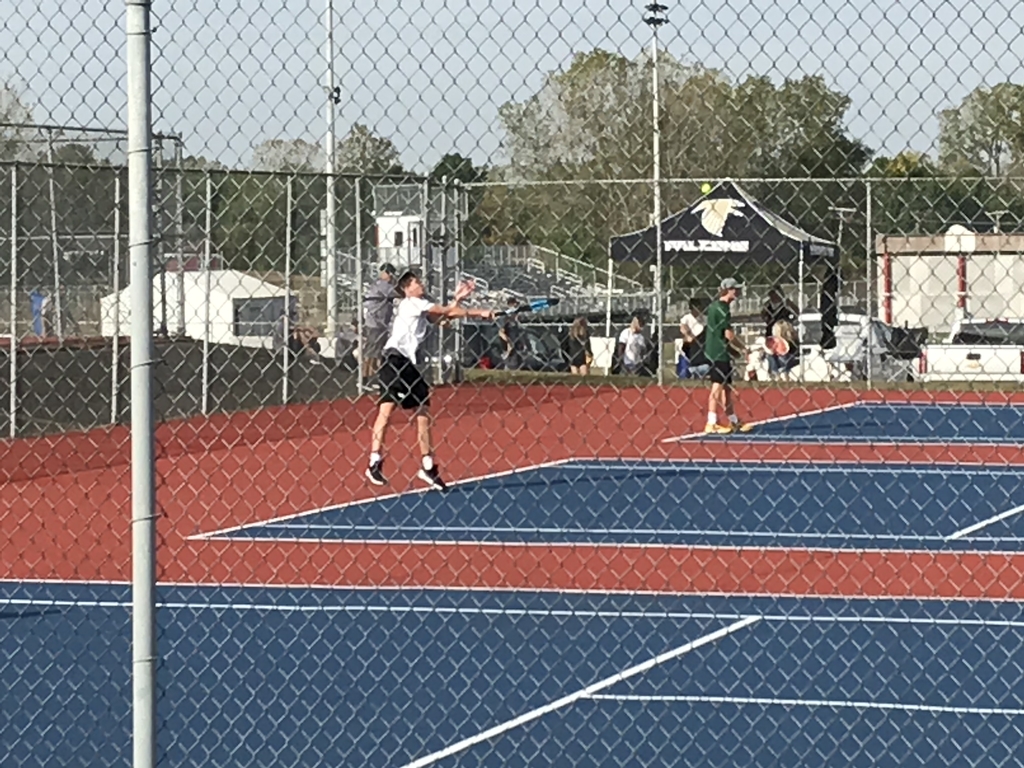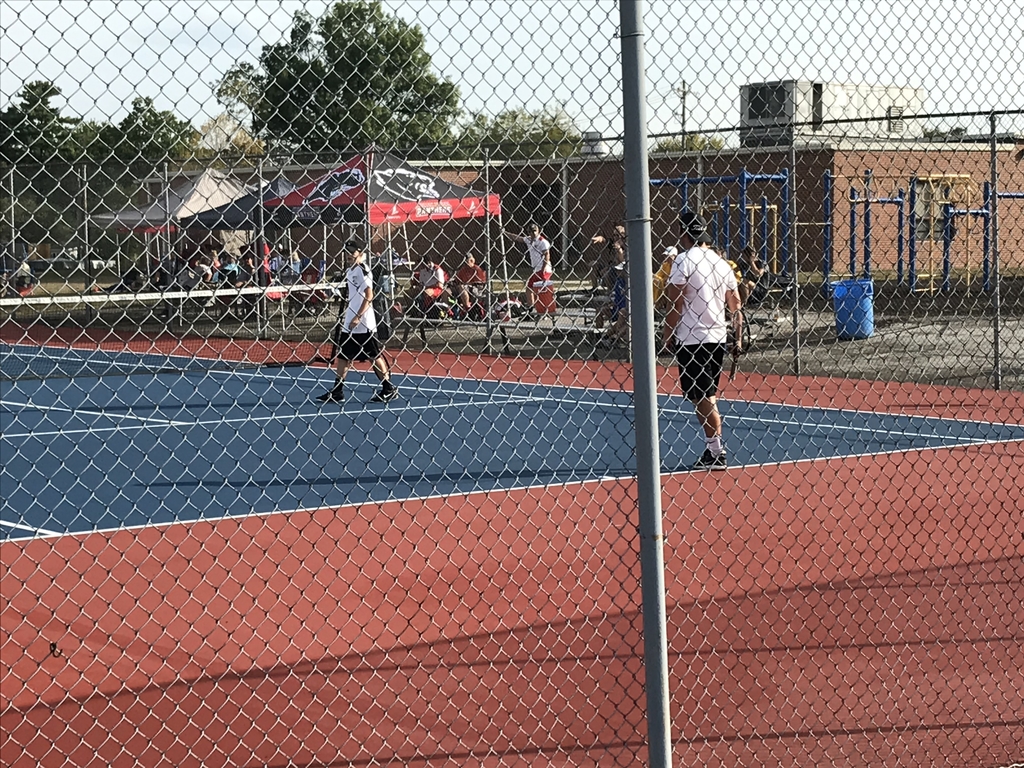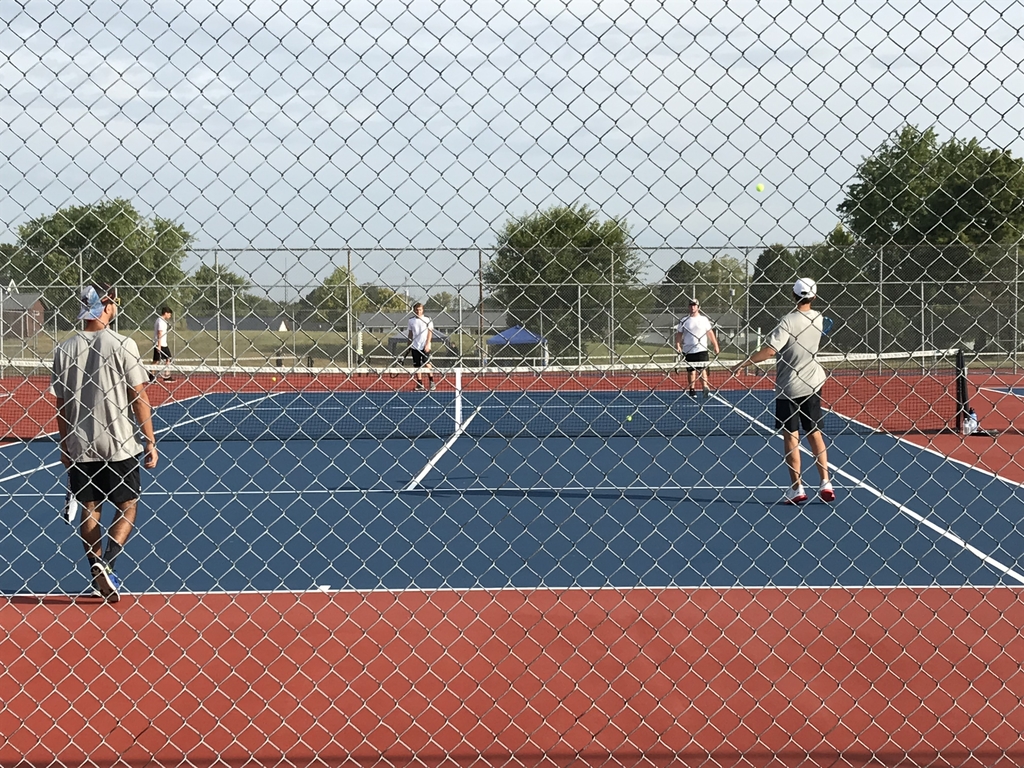 They are on the course in Anderson for the Girls Golf Regional!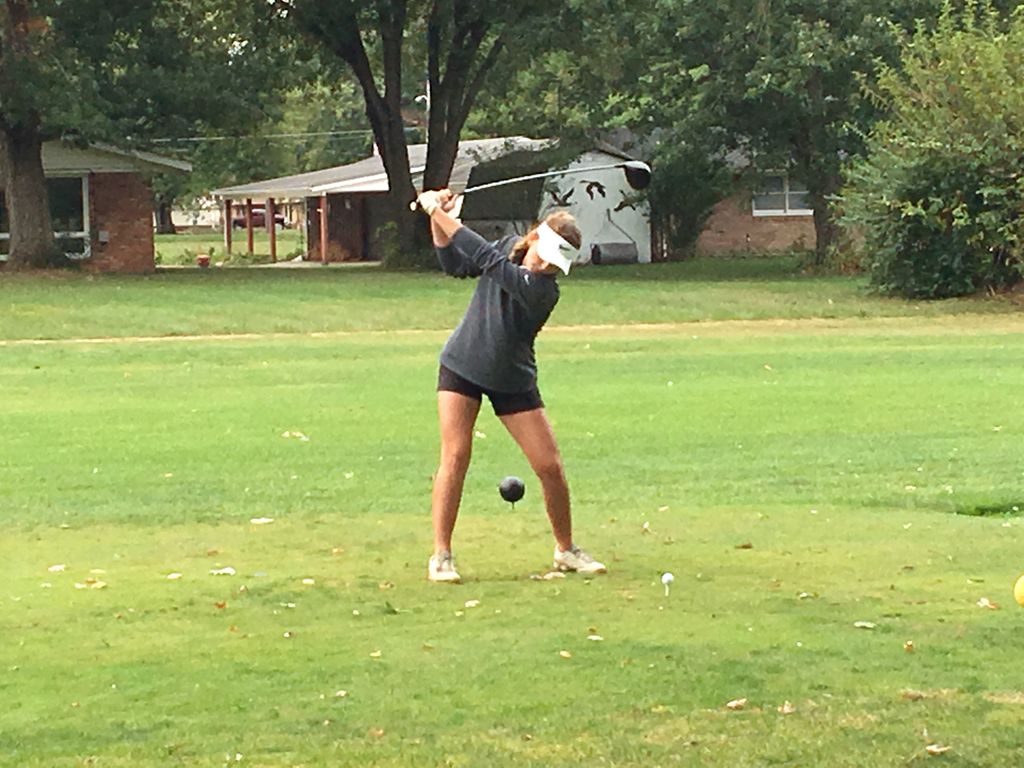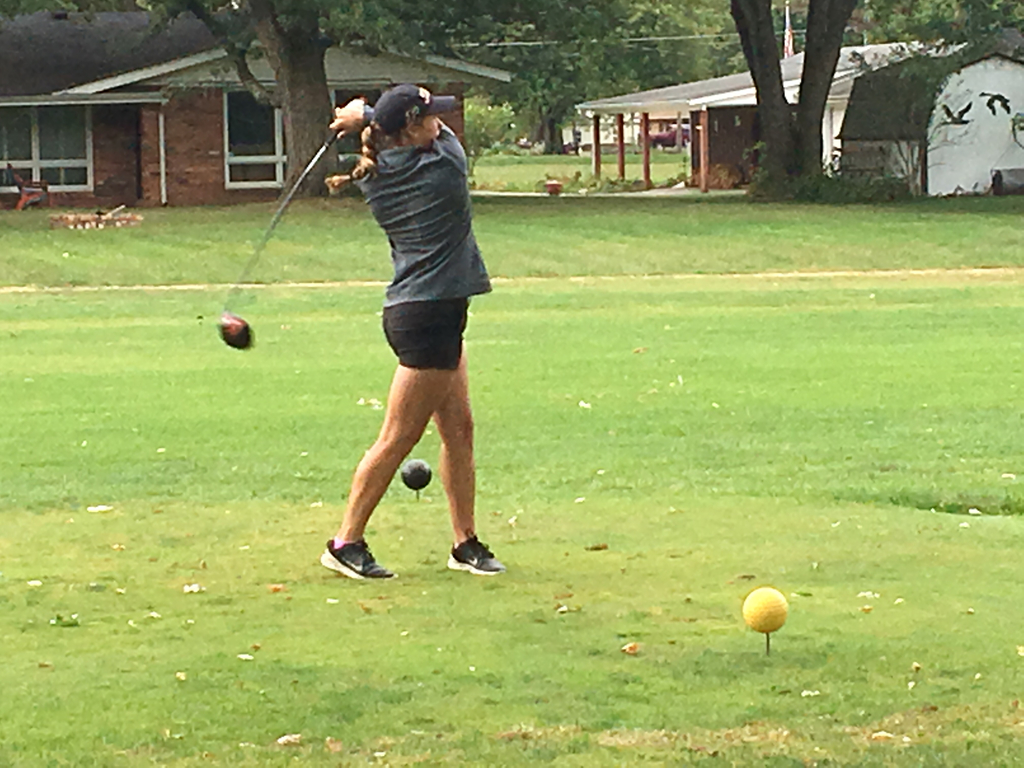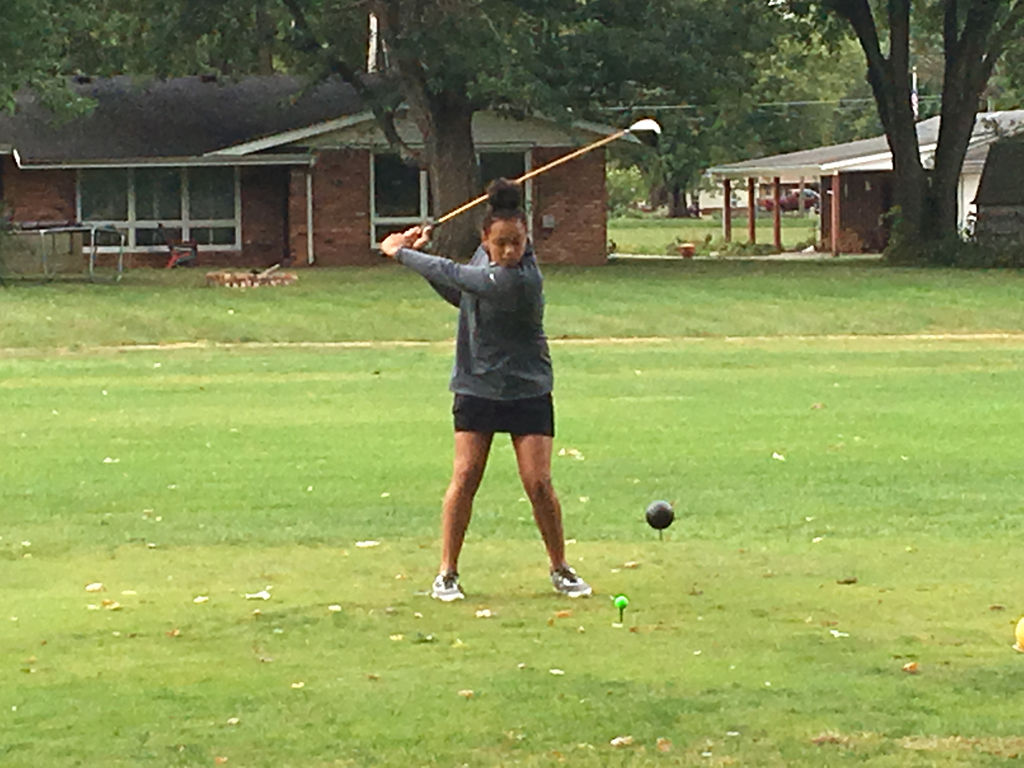 Today the Girls Golf Team will play in the Regional at Edgewood Gold Course, 519 Golf Club Road, in Anderson. Our first girl will begin at 9:30 AM. Good luck to the Lady Falcons! ⛳️🖤💛⛳️

The Falcons get another TEC win defeating Tri! 42-22!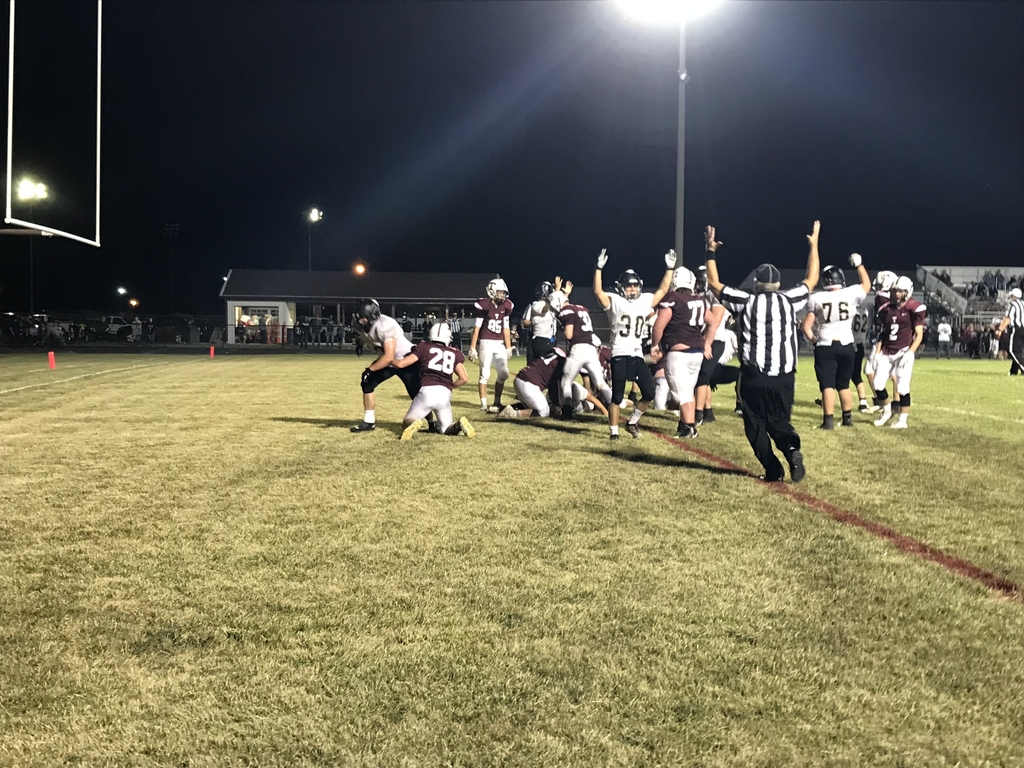 The Black Attack scores again!