Manufacturing Month-October 2022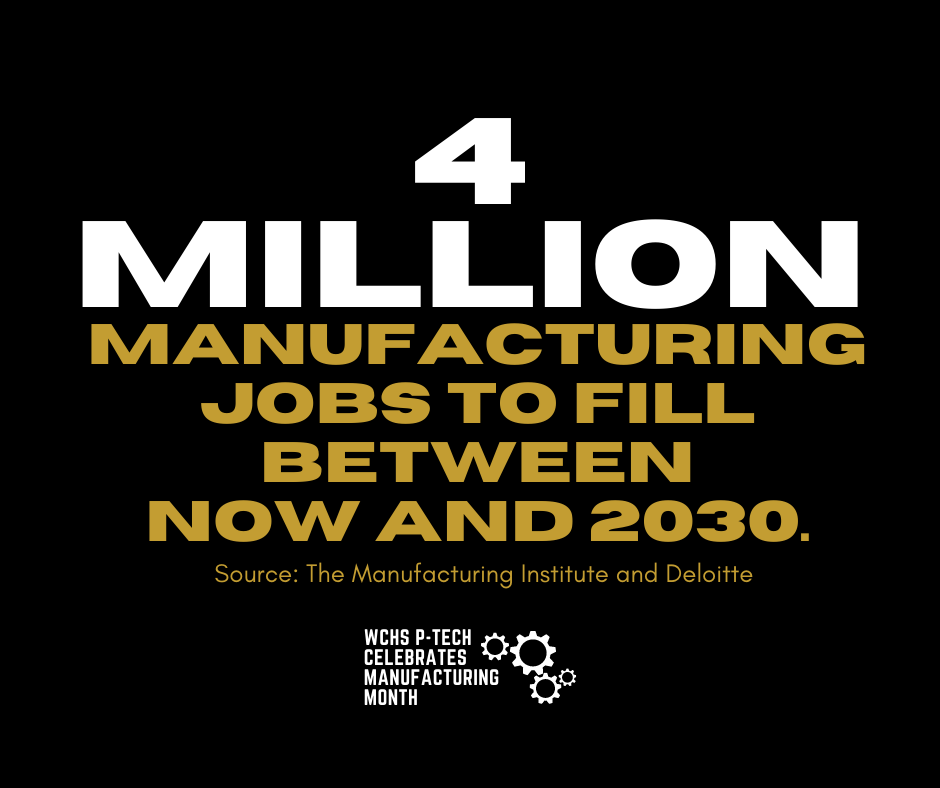 Manufacturing Month-October 2022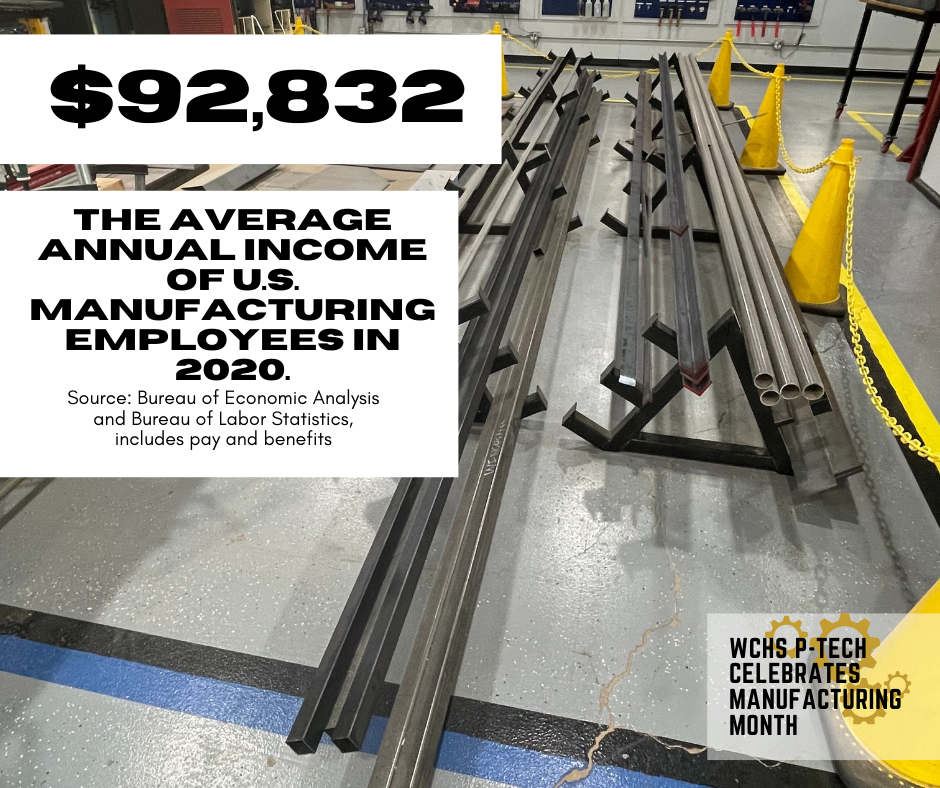 All Veterans are invited!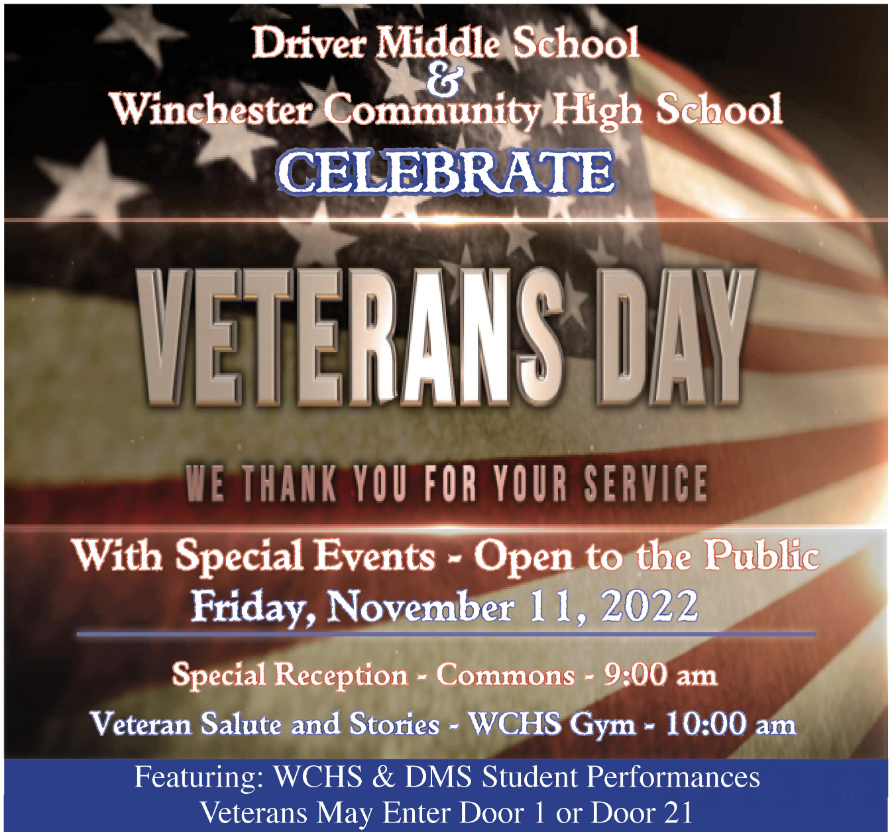 WCHS Seniors and Parents: We are working on a bulletin board with photos of the Class of 2023 and where they have been accepted to college, trade school, or apprenticeship programs. Please send us a picture of the senior with their acceptance letter or dressed in their school gear. We will be doing this all year so if they have not been accepted yet, send it when they are. Send to:
kreed@randolphcentral.us
. Thank you!

Manufacturing Month-October 2022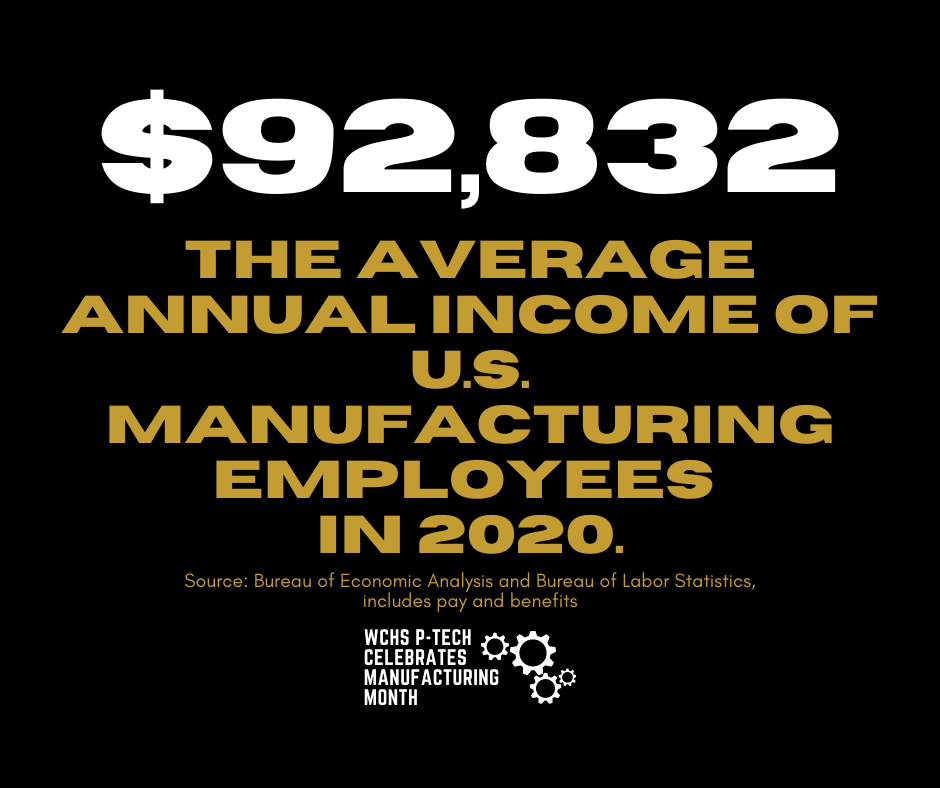 A few of our students participated in the NexGen Randolph County United program today. The discussion was about leadership.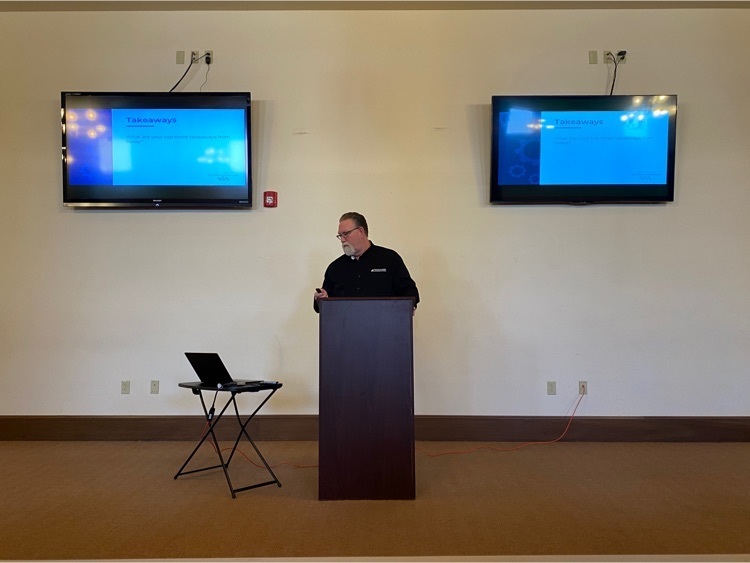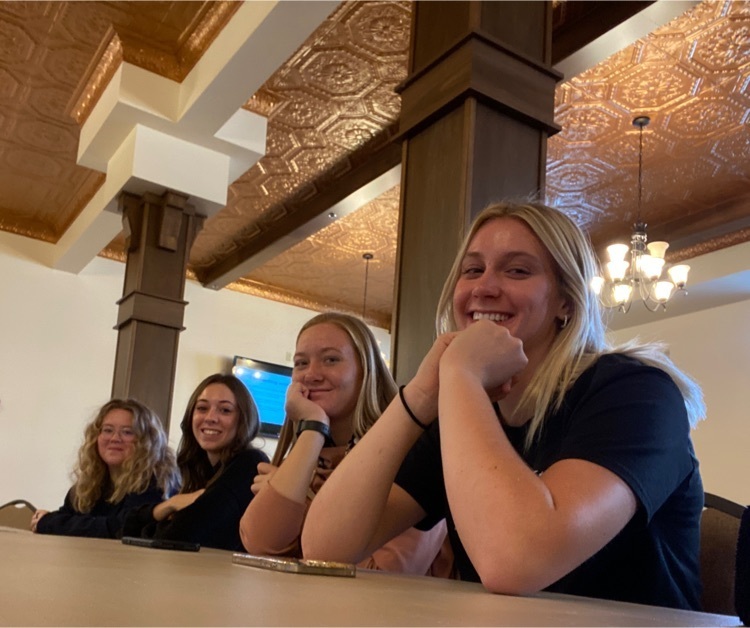 Manufacturing Month-October 2022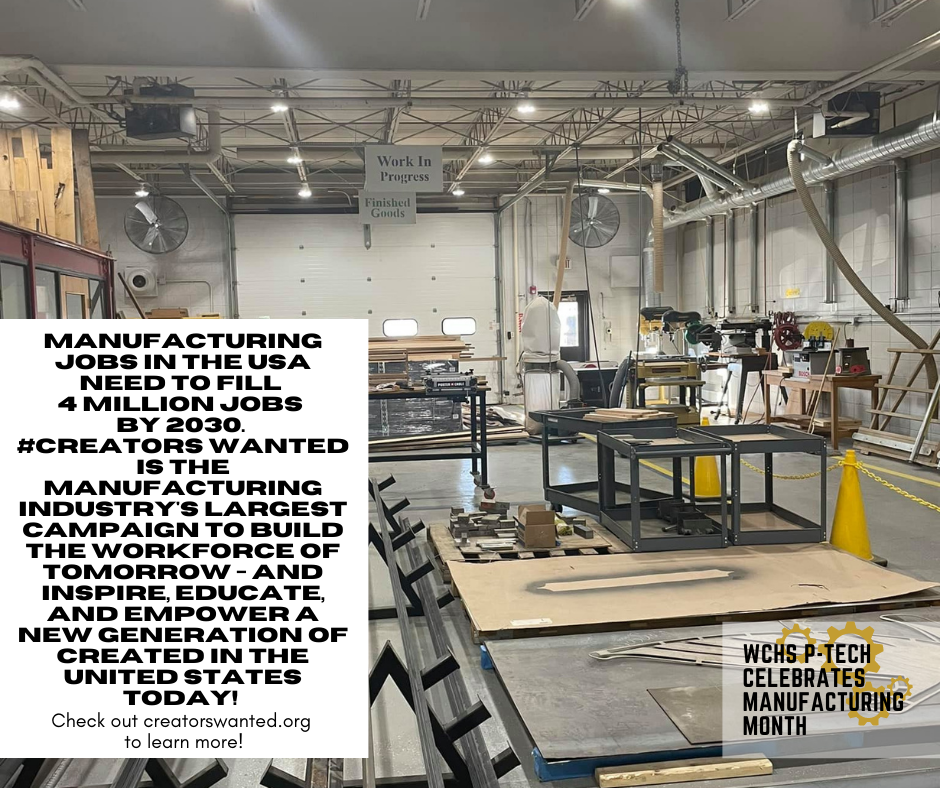 Manufacturing Month-October 2022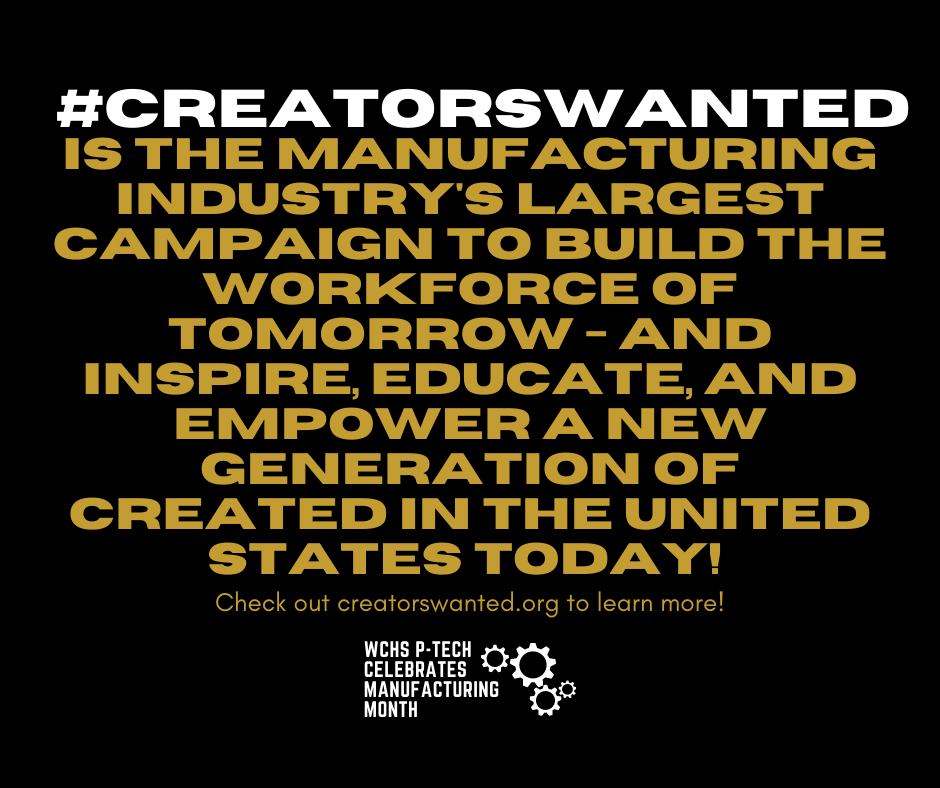 Manufacturing Month-October 2022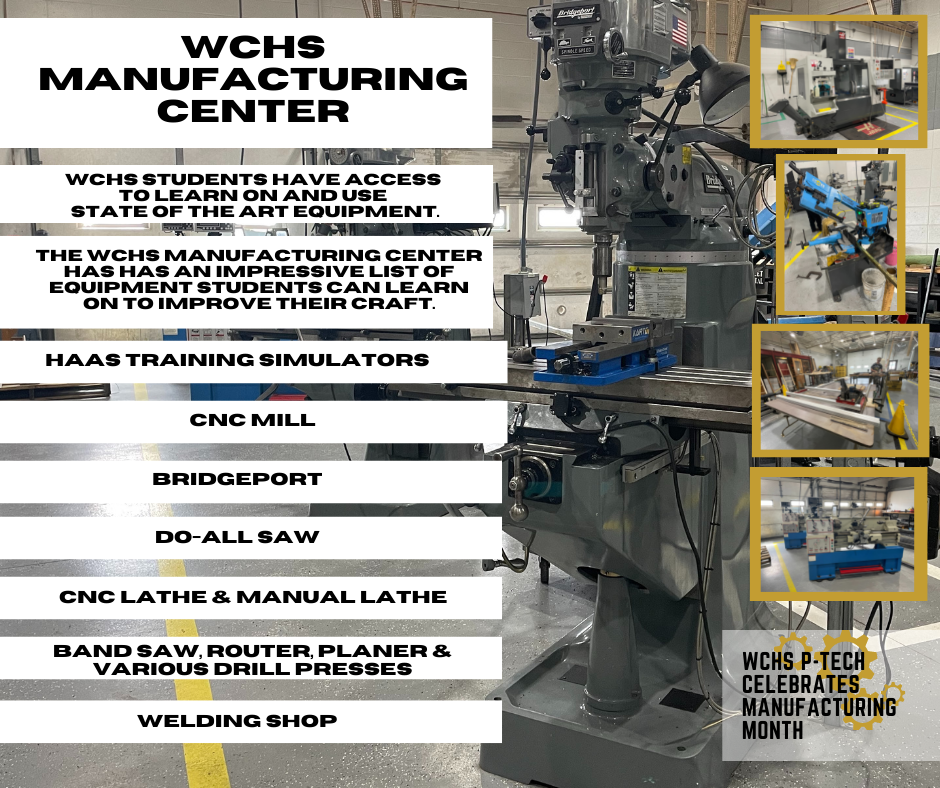 WCHS Reminders: We are happy to welcome students back tomorrow for the second 9 weeks! Herff Jones will be in the Commons from 11-6 to take class ring orders and senior commencement orders. Students may turn in orders or if parents would like to come in please use door #2 if before 3:30 and door #1 if after school. Report cards from 1st nine weeks will go home on Friday.

Manufacturing Month-October 2022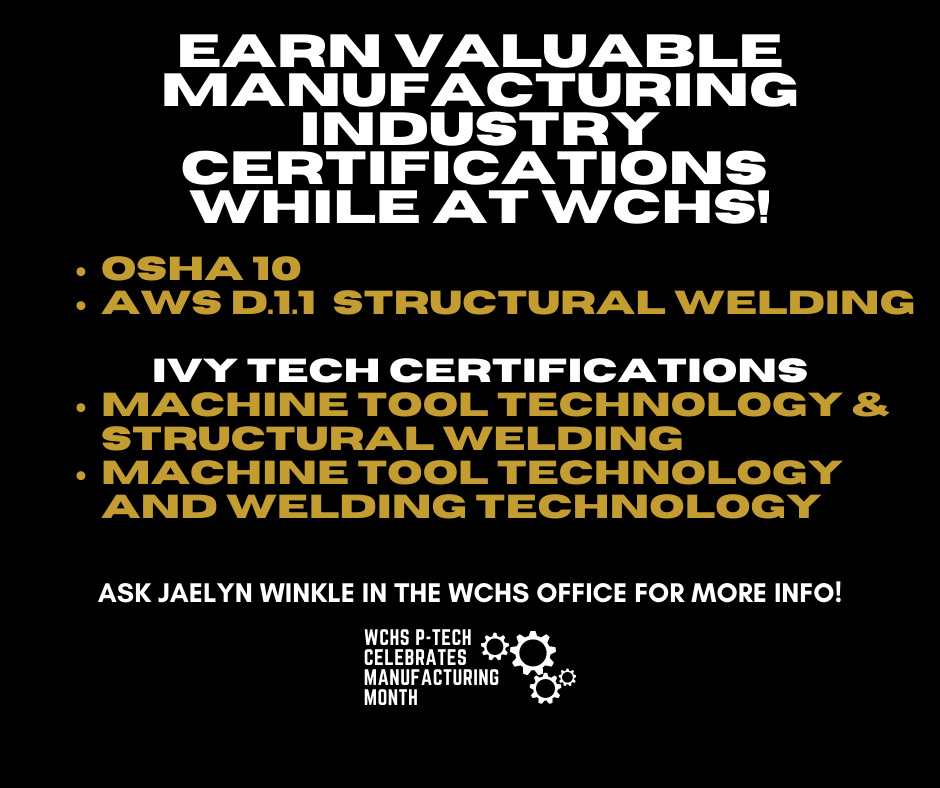 Randolph Central Families, This is a reminder that Monday (10/10) and Tuesday (10/11) are asynchronous eLearning days. Teachers will have lessons posted by 9 AM. Students should work on assignments and can reach out to their teachers for help between the hours of 9 AM and 2 PM. Wed-Friday is Fall Break. Thank you!

WCHS Reminders: Mon. & Tues. are asynchronous e-learning days. Students should get on Google Classroom for each of their classes and complete the assignments by the due date the teacher gives them. Students do not have to Zoom on asynchronous learning days. Assignments will be posted by 9 AM. Teachers will be available to answer questions through email between 9 AM and 2 PM. Wed.-Fri. is Fall Break! Teachers are currently contacting families for Parent Teacher Conferences. There is no Open House format but if you would like to meet with one of your child's teachers please email them or call the WCHS office to schedule a time to talk. The office will reopen after break on October 17.


Manufacturing Month-October 2022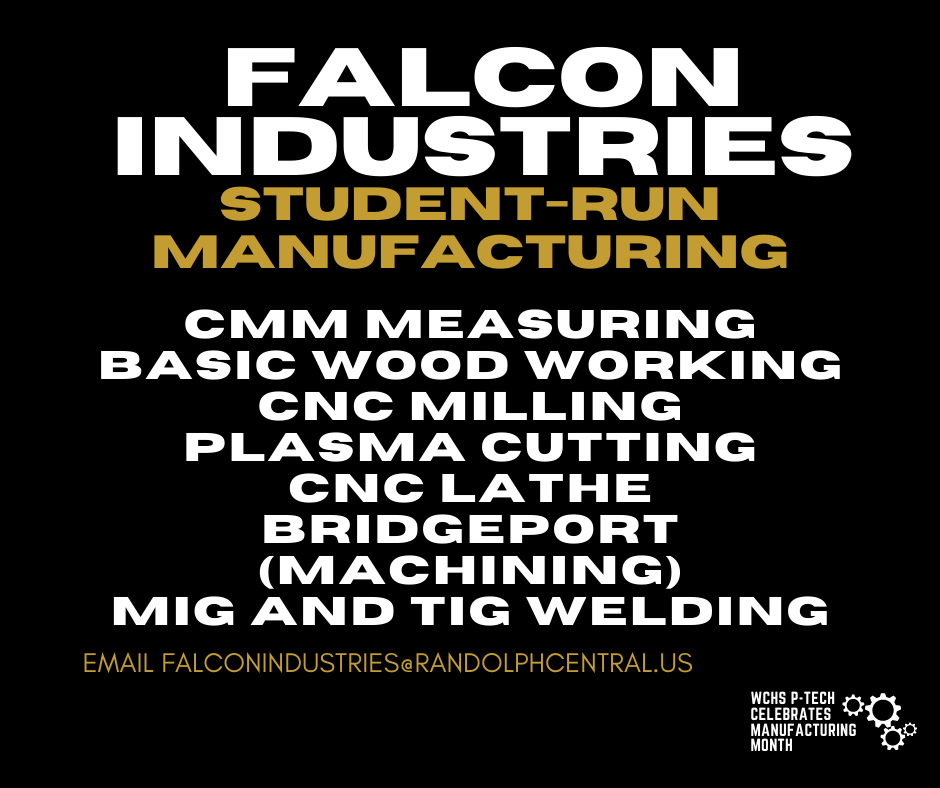 Manufacturing Month-October 2022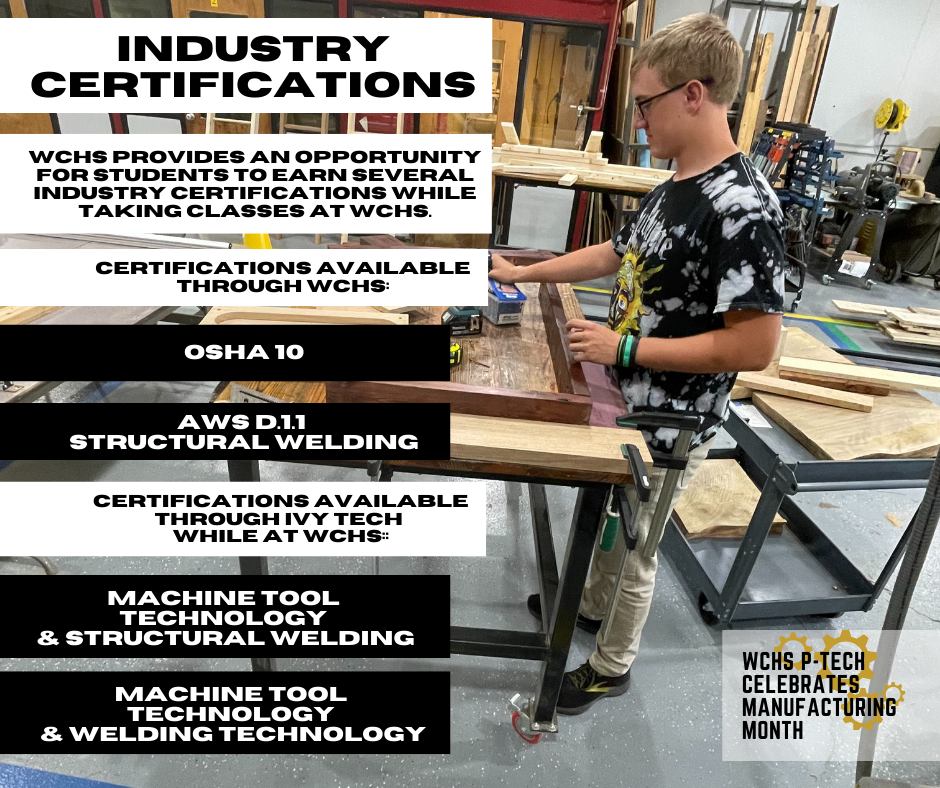 Manufacturing Month-October 2022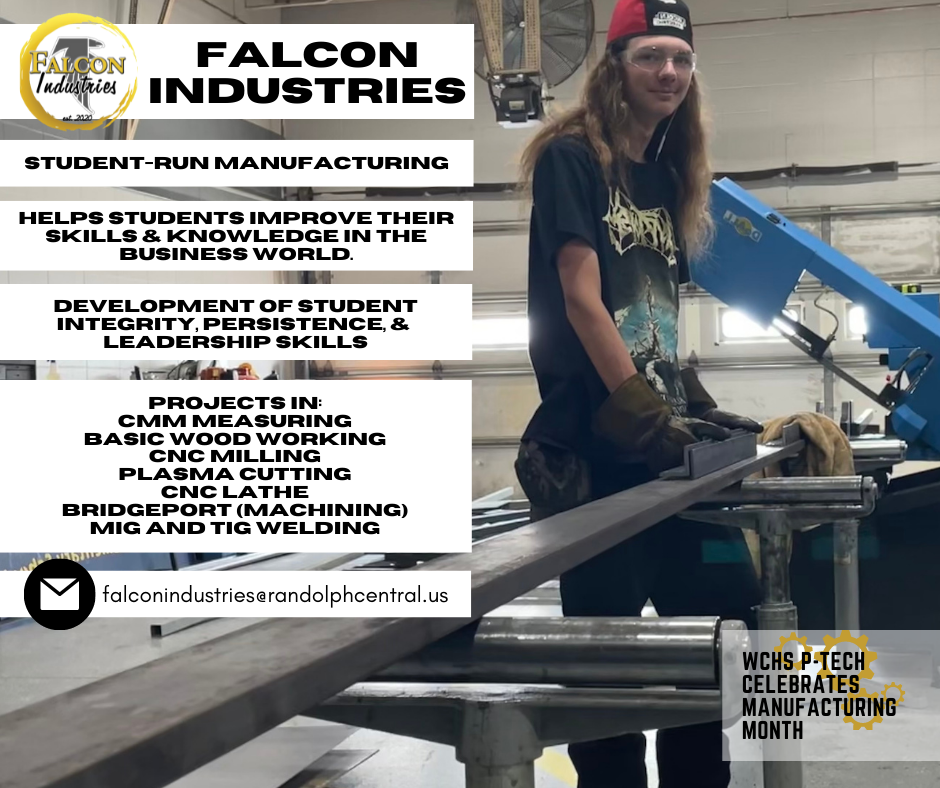 Join us for our Falcon Industries Open House!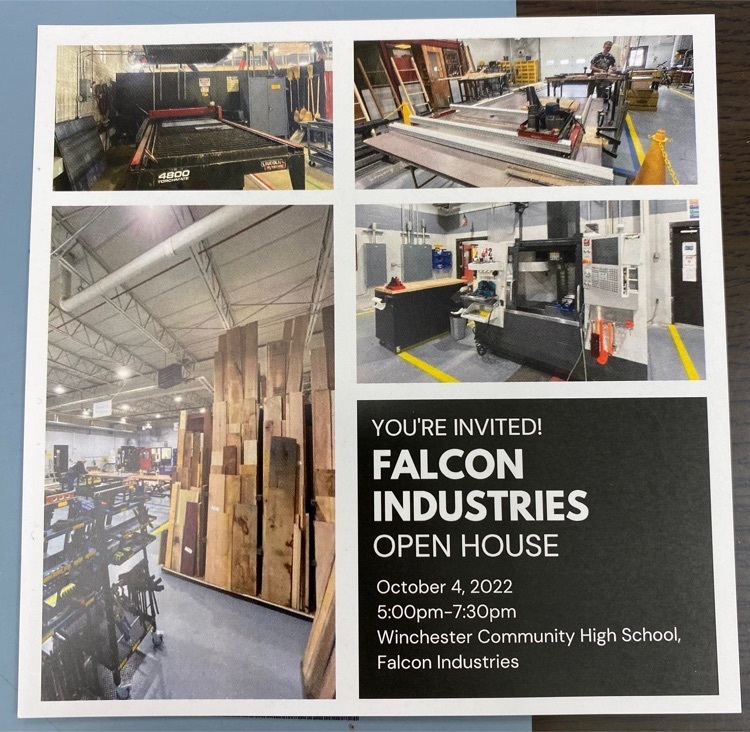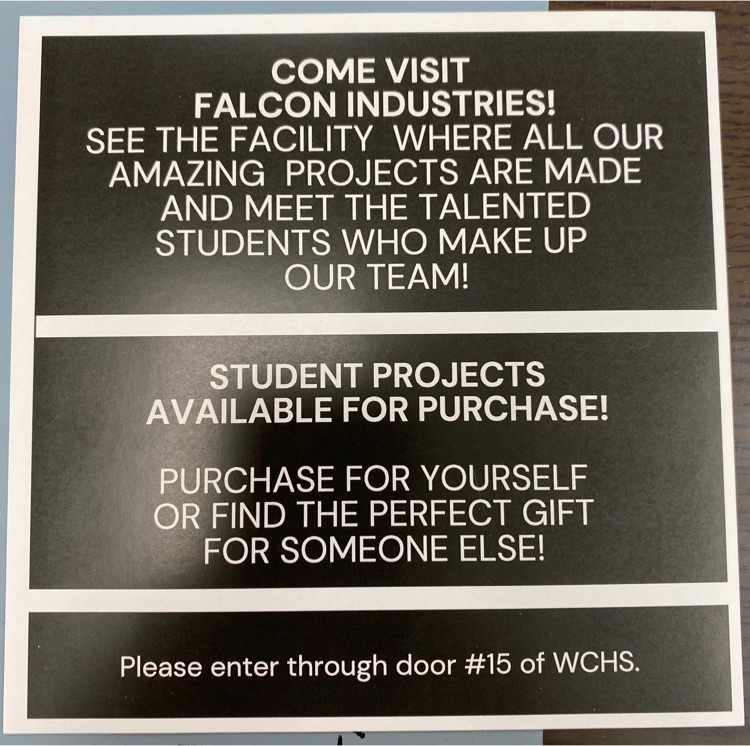 On Thursday, the Advanced Placement Environmental Science (APES) class tested the water quality of Cabin Creek both upstream and downstream from Yuhas woods, a Red-Tail Land Conservancy property. The class will analyze their data and report on the state's Hoosier Riverwatch website. The class plans to do this at least 3 times over the school year in the first year of a multi-year study.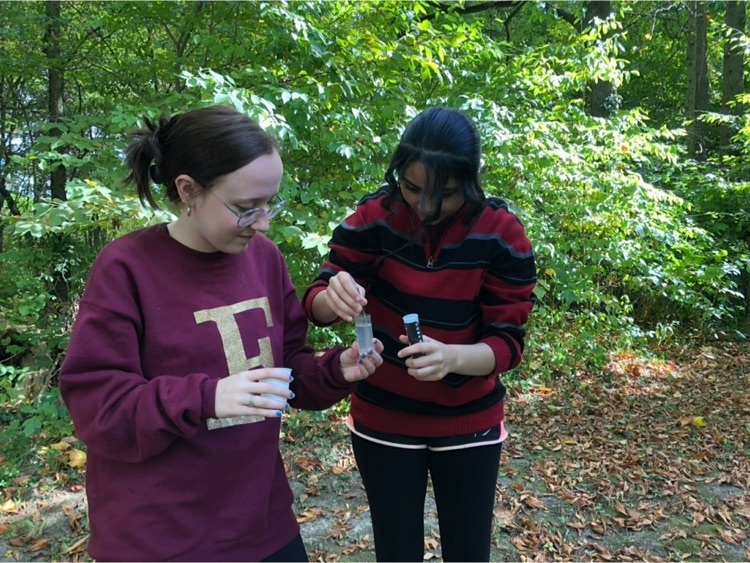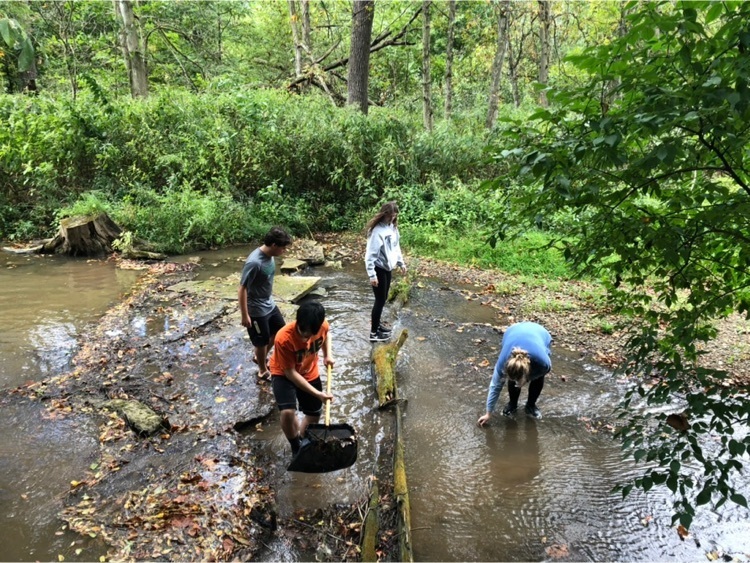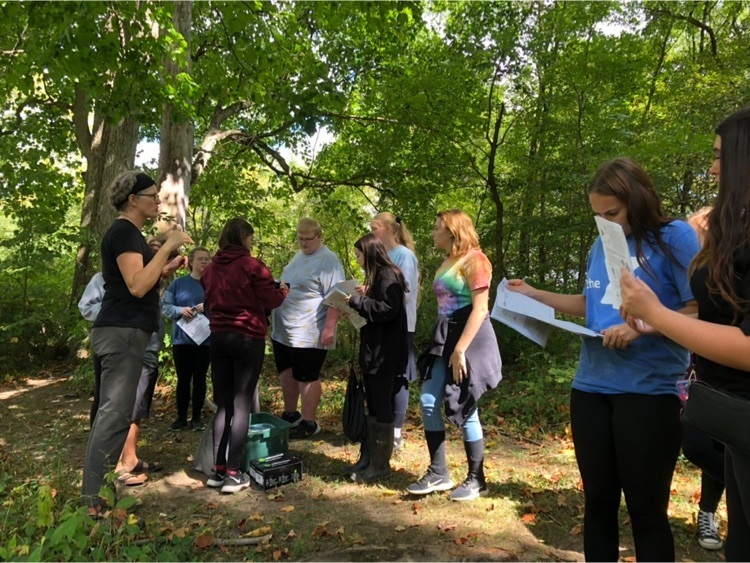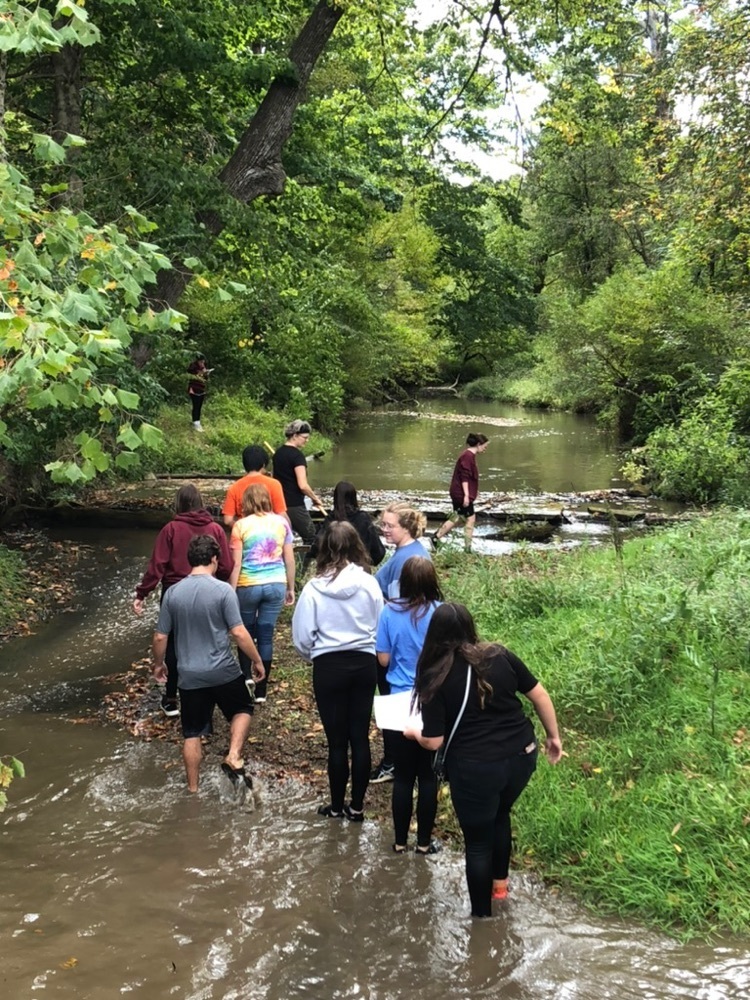 Seniors have an opportunity to do either a job shadowing or take a college visit on October 25. Seniors will receive this information tomorrow in their Government or Economics classes.