The Falcons lead at the half.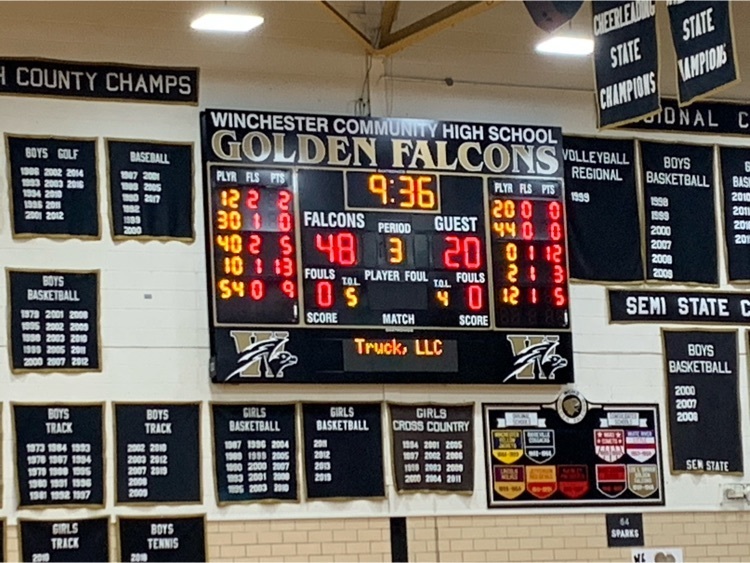 The Falcons are up at the end of the first quarter against Lincoln!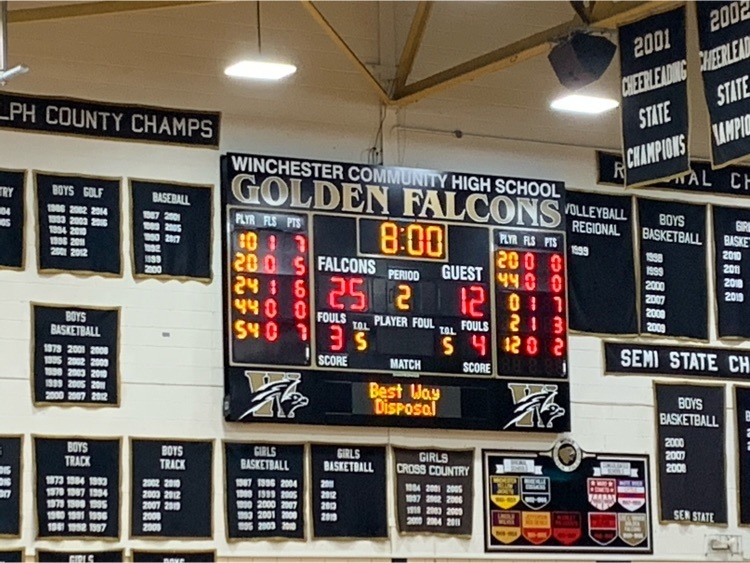 Good job JV!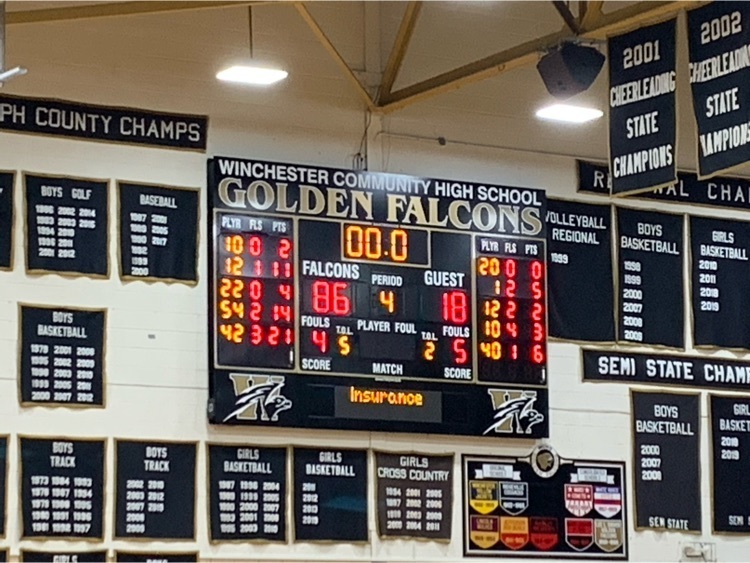 Reminder: Friday is a planned eLearning Day & Monday there is no school for President's Day. Click the link below for Randolph Central COVID-19 data for Thursday, February 11, 2021.
https://5il.co/pk8m

Bishop Luers vs. Winchester Saturday, February 13, 2021 Each visiting rostered athlete will be allowed 2 immediate family members to attend. Immediate family members have. been defined by the governor to include parents, guardians, and siblings. Tickets will be purchased at the gate ($6.00/each) using a roster to track attendance. Fan Expectations: Fans will sit in the west bleachers across from the team benches. Fans are expected to wear a mask throughout the event and to maintain social distancing. If fans are unable to comply with these requests, we suggest that they watch the game on our YouTube livestream. Livestream Links: Games will be livestreamed on the "Bishop Luers Broadcasting" YouTube page. Please share the link provided with your communities.
https://www.youtube.com/channel/UCiLdcWmIFoMOzEYfvSPOjqw

If students need assistance today and are able to travel, Mrs. Whitted will be available in the commons from 8:45-2:30. If unable to travel feel free to email her and she can Zoom with students.

Randolph Central Schools will close tomorrow, Thursday, February 11, 2021. Students will be eLearning and lessons will be posted by 9:00 AM. Remember that Friday is also a planned eLearning day. Staff will be in professional development.

Tomorrow, Thursday, February 11 will be an eLearning Day. Teachers will post lessons by 9 AM and will be available until 2 PM by email.

Please click the link below for New Quarantine Guidance from Randolph Central School Corporation based on the new quarantine options from the CDC, Indiana State Health Department, and the Randolph County Health Department. It has been good to see all of the WCHS and DMS students back in those buildings, on the same day, this week. Thank you for your understanding in these difficult times and for your efforts to reduce the spread of COVID-19.
https://5il.co/pijb

WCHS vs Lincoln this Friday. JV tips at 6:00pm Spectators are limited. Admittance is only for those that have a ticket voucher. The game will be live streaming @ myteamlive.tv Cost $6.00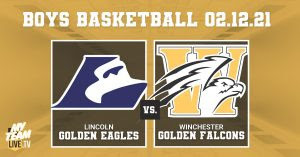 The Falcons got a big win over Madison Grant!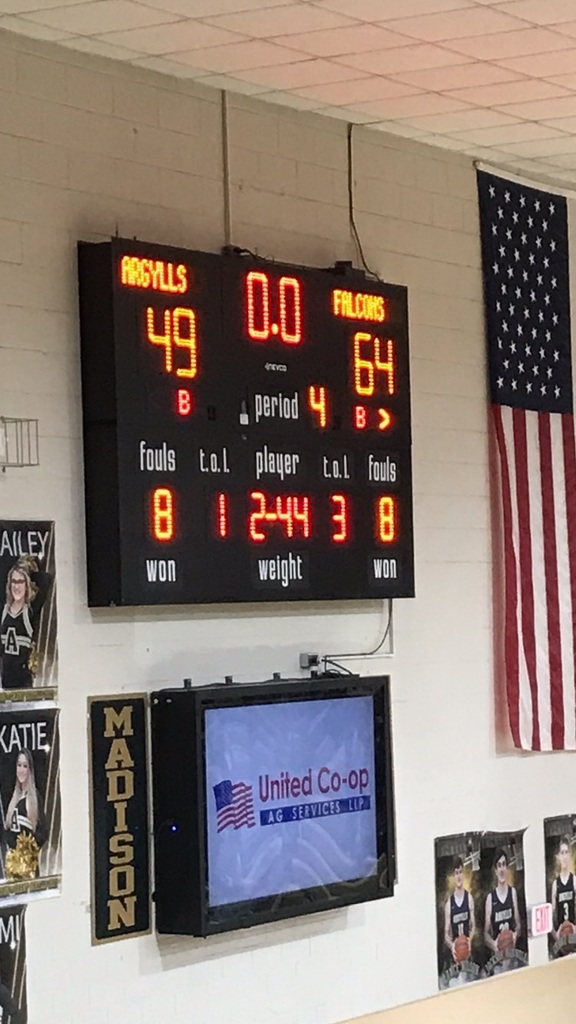 End of the third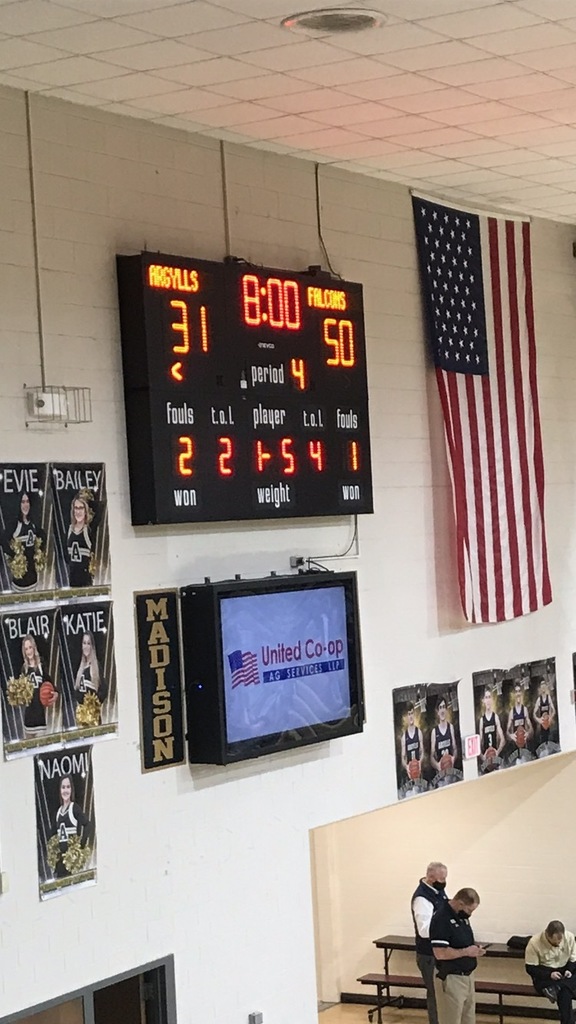 The Falcons are up at Madison Grant 33-22 at the half.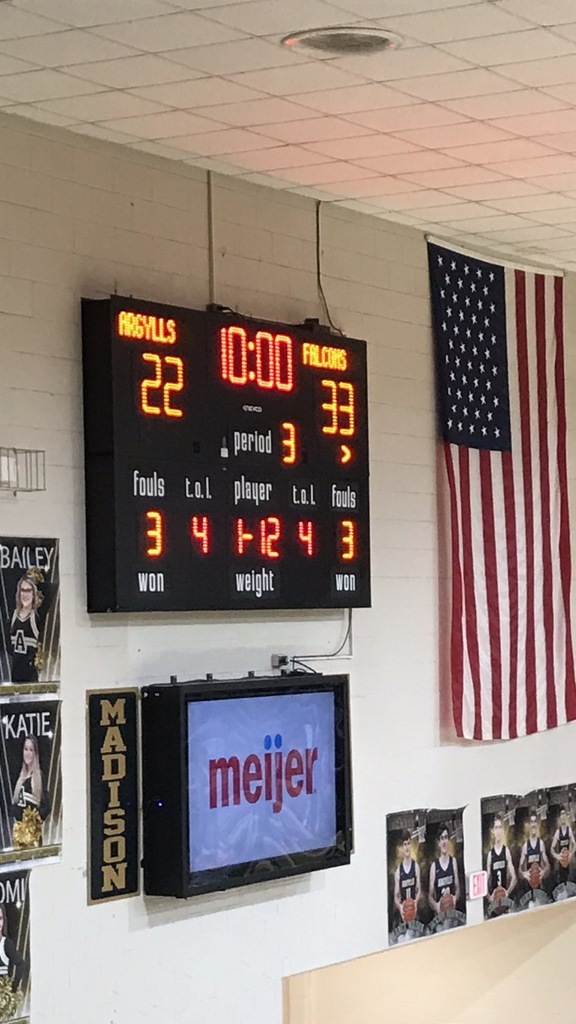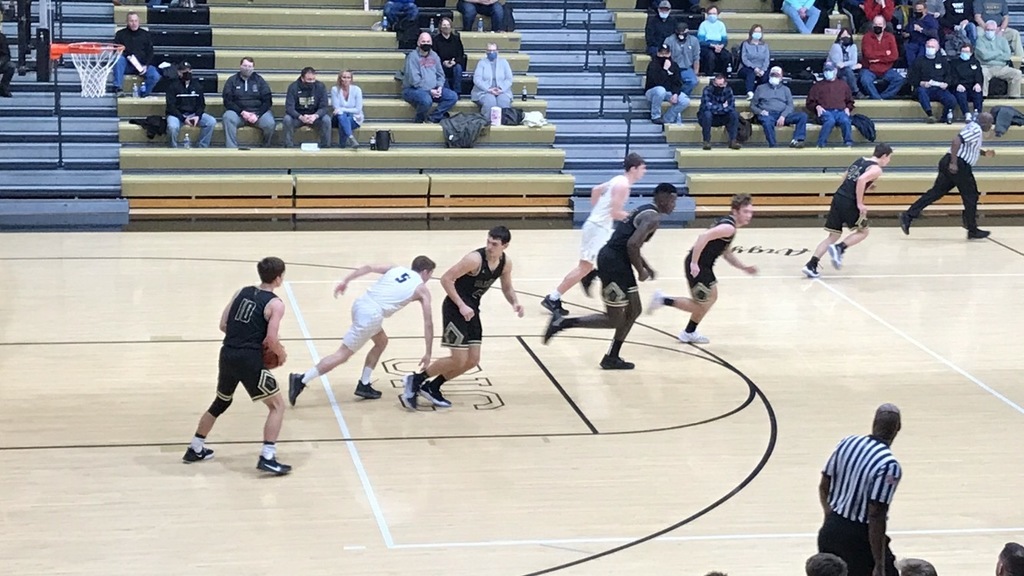 Congratulations to the Livestock Skillathon Team for being honored at the School Board Meeting tonight!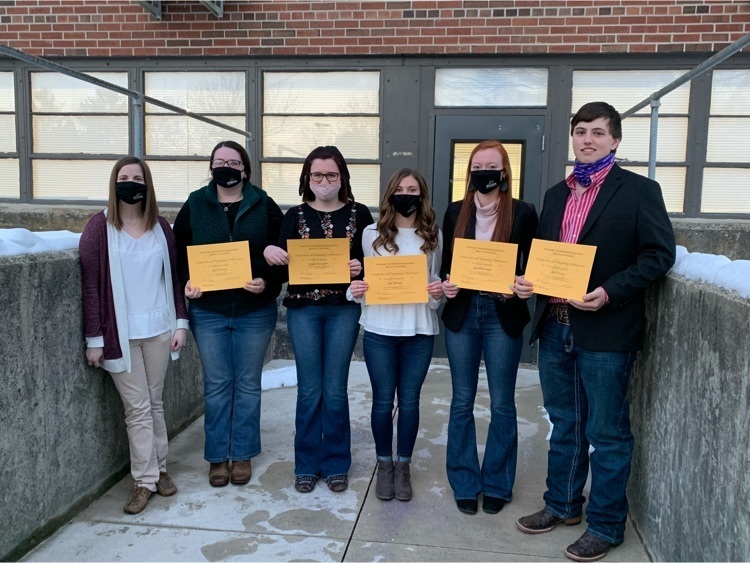 WCHS Boys Basketball vs Madison Grant Tonight JV tips at 6pm 25% capacity tonight for spectators Guarantee you get in the game by purchasing a ticket in the WCHS office for $6.00. Tickets will be on sale today until 3:30 or until we are out. Tickets will be sold at the door. 250 tickets remain available after pre-sale. LIVE STREAMED-
www.ihsaatv.org/mgathletics

The Muncie Area Career Center is hosting a Virtual Open House, which will be held tomorrow, Feb. 10 from 5:30 to 7:00 p.m. Please follow the link below to attend:
https://midwestvirtualexp.com/macc

The Basketball team will play at Madison Grant on Tuesday Feb. 9th. 25% seating capacity – 600 spectators allowed Tickets will be sold at the door. $6.00/ticket WCHS has 30 pre-sale tickets available in the WCHS office for purchase by students and staff Monday morning. If any tickets are still available after 12 noon we will sell to the general public. $6.00/ticket Go Falcons!!

WCHS students --Stay warm and cozy tomorrow, Monday Feb. 8, wear your pajamas to school in honor of FCCLA week. Treats will be given to those who participate!

Ella Baldwin is the 2021 Sectional Champion in the 100 Backstroke. She has advanced to the IHSAA State Swim Meet next weekend.  She is the first WCHS student to ever qualify for the State swim meet. She also placed 2nd in the 100 Butterfly. Congratulations Ella!!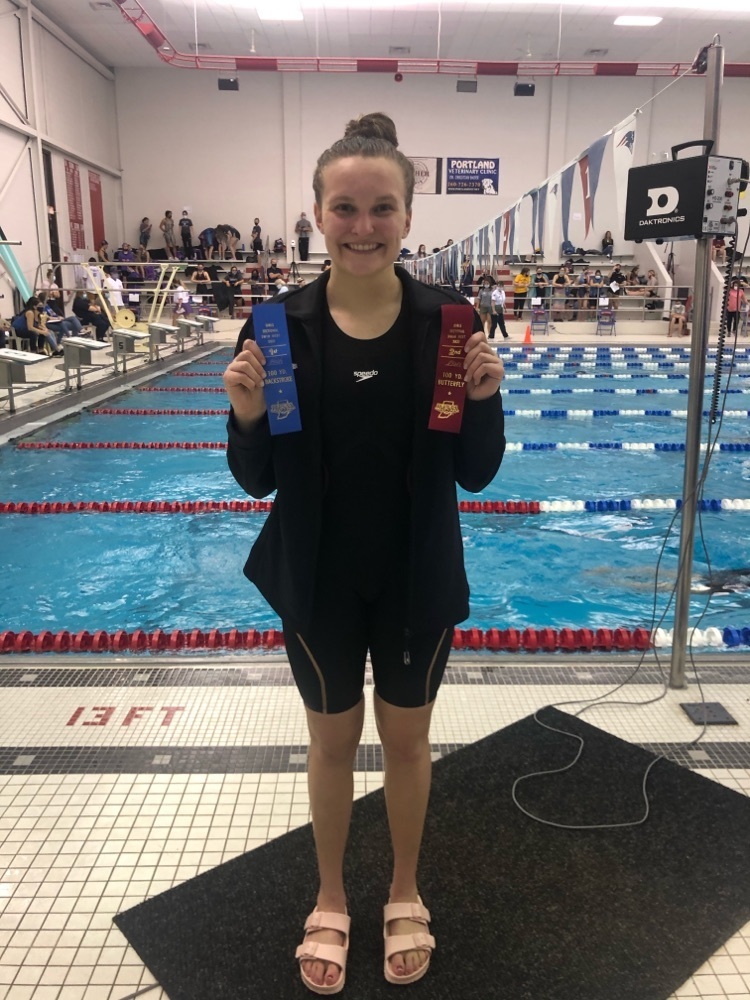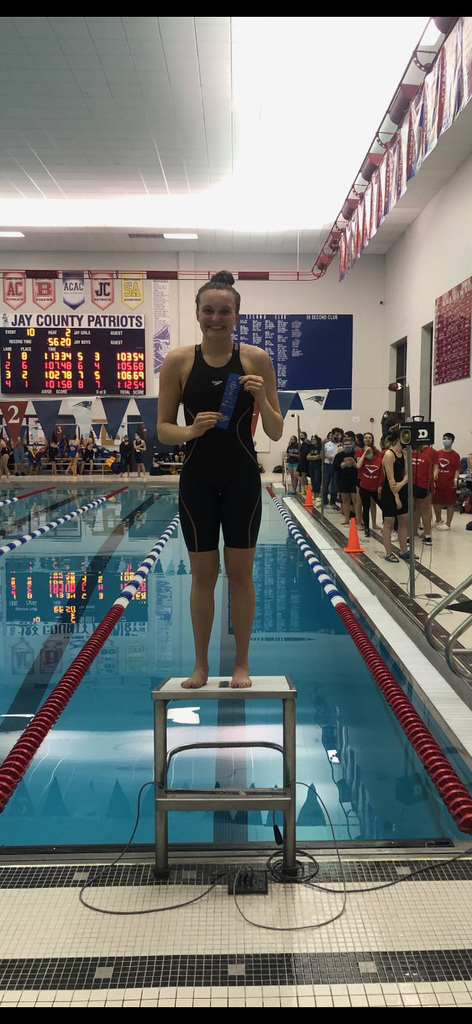 Congratulations to Reed Brandenburg, Maddox Rose, and Brayden Jenkins as they advance to the Semi-State next weekend! They will be wrestling again in the Regional Semifinals around 10:35.